When publishing images on the web, it's very important to protect them from undesired copying. It's a good idea to place your company logo on these photos.
Here is how to make a watermark from logo:
Step 1 – Select Photos
Add images you want to watermark into our watermark maker – Visual Watermark. Either drag them into Visual Watermark window or click the Select Photos button on the toolbar. Click Watermark Templates button in the top-right corner when done.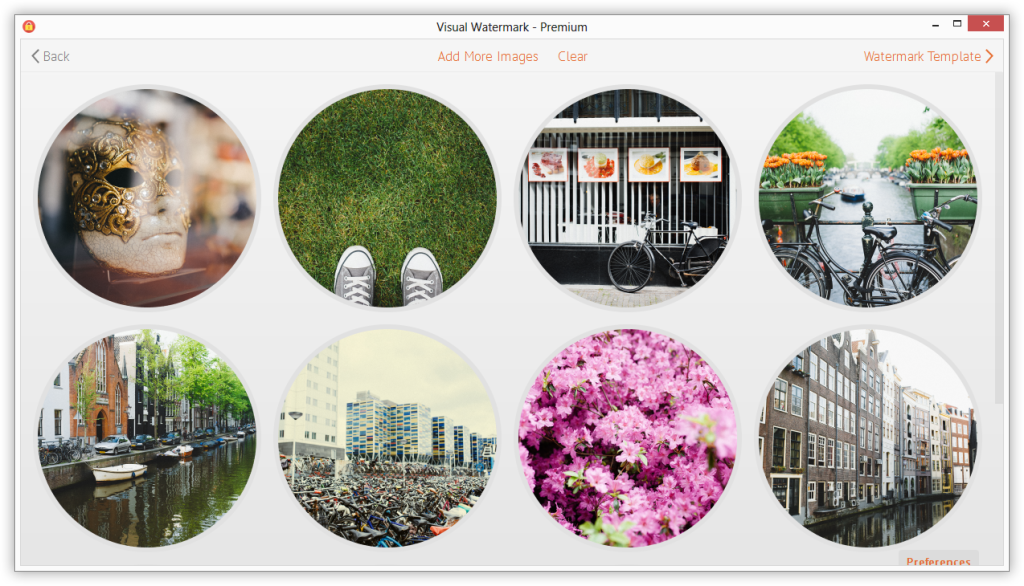 Step 2 – Choose a watermark template with logo part
Visual Watermark will open template list after you click the Watermark Templates button. Select a watermark template with striped circle - it represents a logo.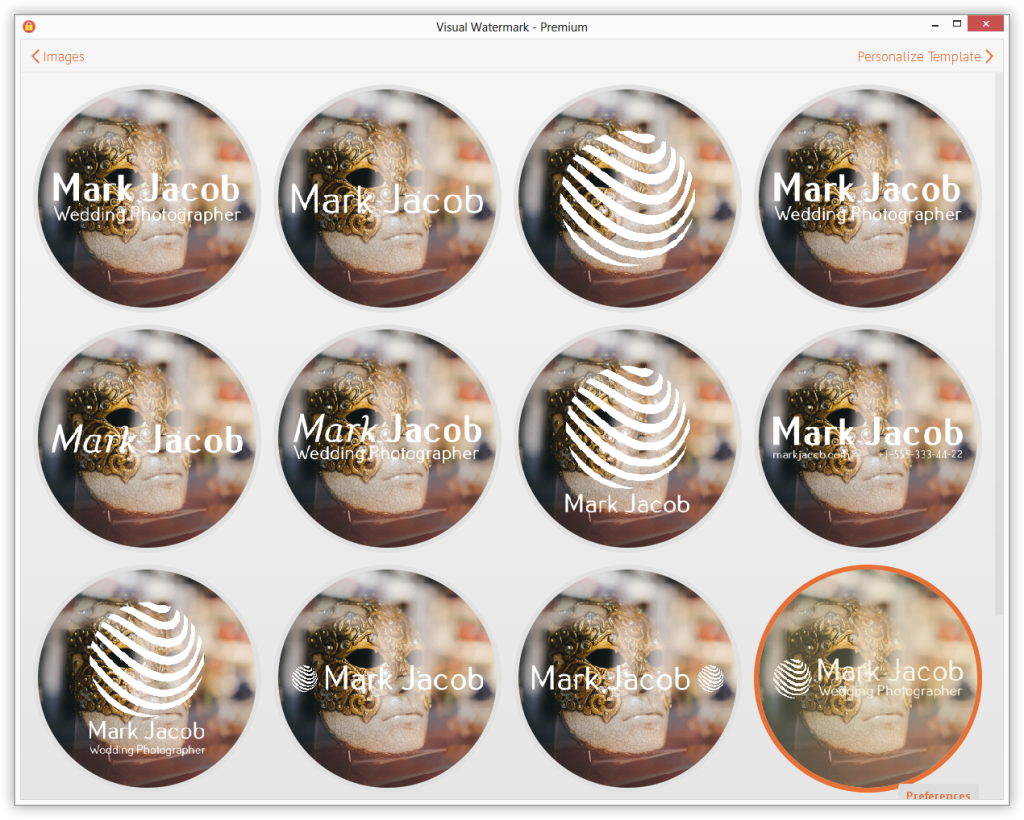 Step 3 – Replace template logo with yours
Click the watermark template to select it. Watermark options will appear on the right. Click the Change Logo button and select your logo file. It will appear as a watermark.
If your logo is stored in JPEG format, it may have a white background around it. Click the Remove Background button to get rid of the white background of your watermark.
Some watermarks may look better if they are semi transparent. Use Opacity option to make watermark semi-transparent.
Use orange and green buttons around the watermark item to change its size and position. You should click and drag them to make changes.
Click the Output Settings button when you're happy with the way watermark looks.
Step 4 – Select Output Folder and Run Watermarking
Choose an output folder for watermarked images and click Watermark button.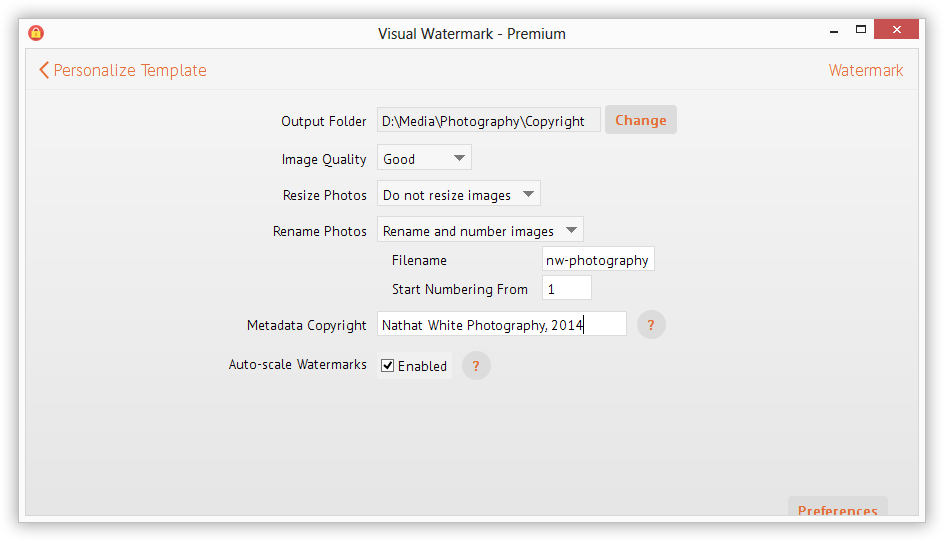 In a moment Visual Watermark will make a watermark from your logo.