Although the name may be confusing, especially in digital world, a watermark is a mark or lettering superimposed onto the photo showing who its owner is: a photographer, a company or a website. It is a technique known already for ages and is still used for example in marking banknotes. More commonly people associate watermarking with signing the works of art by famous painters, though artist like da Vinci or Picasso did not watermark their pieces, they simply signed it, but the idea of signing someone's work is applicable. Michelangelo, Monet, Rembrandt and many other famous painters made this kind of a watermark for years and now it looks artistic. They didn't call it "a watermark", but it helped them to solve the problem what is a watermark for. You can make a watermark easily on your computer.
Here are a couple of watermark samples: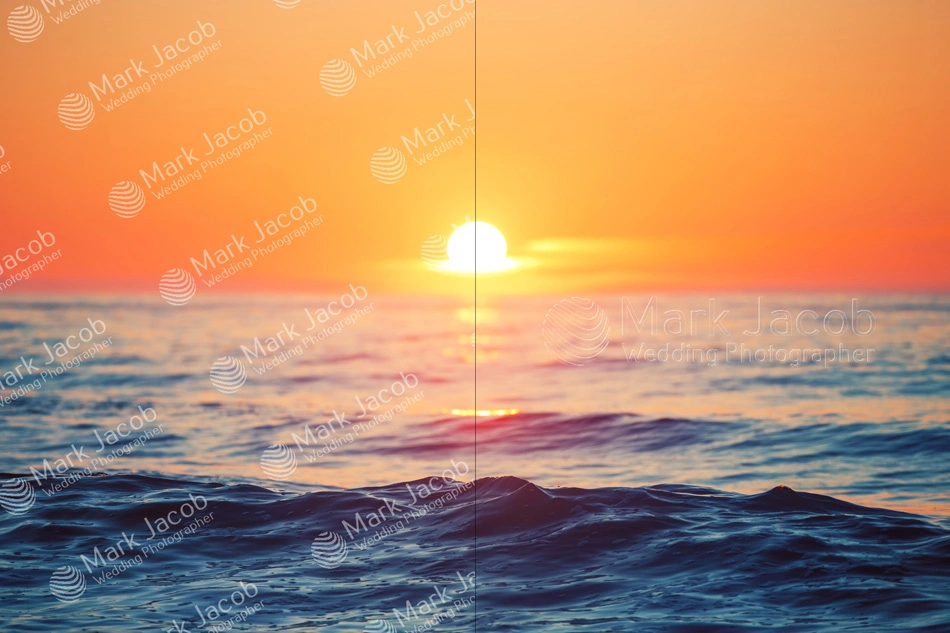 Both photo watermarks contain photographer's name and thus help to identify who made the picture.
The watermark contains a full copyright notice, containing a required "Copyright" word, a copyright sign © and a year the photo was taken. This type of watermarks provides greater owner details and is easy to read. You can search for example for "Sebastian Dario" and find other photos of him and his contact details if you want to use his image.
Let us take a closer look at what is a watermark, where we usually use it and when it all started in the first place.
The history of watermarking
The original watermarking comes obviously from print and it goes back to the 13th century, when it was made by changing the thickness of the still wet paper (thus the name) in a given place to make a mark. Later it was made with a dandy roll or a wet metal stamp that was used during the production of paper or with a cylinder mould to achieve the effect of the grayscale picture.
Use of watermarks in print
Watermarks are best known for being used in signing banknotes, but they are also frequently used in marking important documents like passports, or envelopes and stamps. It is usually used to prevent counterfeiting but also for identification purposes.
Use of watermarks in digital works
In digital works a watermark – a semitransparent stamp - can be superimposed onto the documents as well, but most commonly it is used to watermark photos and videos to discourage online stealth and misuse. For photographers or graphic designers it is a regularly used tool for signing their own pieces of art. It can be artist's name written in fancy font, or an icon, or both, it can be a company's name with a logo, but it may also be a simple website address – anything that will help viewers find contact information.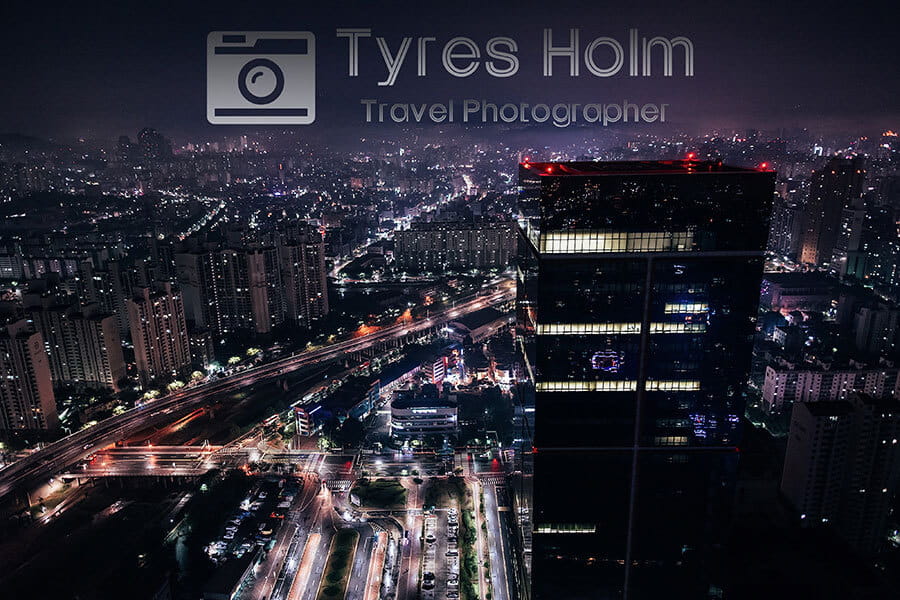 What can you protect with a watermark?
Various artists use watermarks to protect their portfolio – photos, images, videos, but watermarking documents, for example samples of copywriter's texts or a translation sent for verification is also a popular practice. Imagine that you're a wedding photographer, and you share your portfolio online, and one day you see your pictures used on wedding and lifestyle blog without your permission and given credit. This can be actually upsetting since not only you don't obtain any money for your work, but also potential clients will not find you, because there is no contact information. It is better to add a watermark to a photo and be sure that people interested in your works find you.
Advantages of watermarking
As you've already read, watermarking helps to identify your works but also to secure them. Why is it so important? 78% of photographers say their photos were stolen. This means that very large amount of world pictures are being used illegally. Watermarks according with a copyright registration are the weapon we can use to protect our photos. There are lots of advantages of using watermarking, starting with simple protection of your digital woks. Such pictures got rarely stolen since it is not a ready-to-use photo, one would have to crop it or delete a watermark with help of advanced photo editing application. It becomes hence more time-consuming and thus less attractive for potential online thieves. It is important to provide protection for your pictures since you wouldn't like to see your picture used in commercial purposes without your knowledge – after all, it was your time and work, and you should be at least credited for it (not to mention that you want to earn money on their pictures and videos, and if your works are used in, let's say, a poster for some event or an ad for a given product, you should be paid for the possibility of using your works).
There are also lots of cases when people simply steal others' pictures and present them as their own. Claiming the right to the picture is also illegal as using it in commercial purposes, but the long distance effect may be even more detrimental. If somebody steals your photo and watermark it with their name or website, it will become hard for you to convince people that it is yours. Moreover, online viewers would start to associate someone else's name with the picture, not yours, which in fact, means that you lose your followers or potential clients. Of course, you can sue these people in both situations – when you discover that somebody used your works for example in an ad, or when you see someone claims that he or she is the author of the video or the photo – but this is time-consuming and costly, and sometimes actually difficult to provide evidence. For amateurs or people just starting their artistic career it is usually not at all worthwhile or profitable.
Yet, having your pictures or videos watermarked means that you can actually bring your case to court in case of discovering that someone deleted your watermark or used your works without your permission. Claiming the right to the given piece of art is therefore easier.
Secondly, by watermarking you simply sign your photos. There is your name, logo, or website address therefore if anyone wants to use your services, they may find your name with help of Google and either write to you, or visit your website. Either way, it is a win-win.
Hence, watermarking is also a kind of marketing. Thanks to sharing your pictures online, they already become available for internet users to see them. But this is not enough – it is best when viewers actually remember the name of the author or the place where they can find them – your website, social media accounts etc.
Last but not least, a watermark protects your pictures from being misused. Often your artistic idea may not be understood, and if you're okay with the fact that people may think differently and see or understand your work inversely, that is fine. But what if you took that photo to express something in particular? Maybe make an impact, act on behalf of some social issues and you find your picture used for fun on someone's blog without contacting you previously to ask for permission? Sounds not very likely, but sometimes art has a deeper meaning that can be difficult to decode, and if you're concerned about it, make sure you prevent stealing your works.
Disadvantages of watermarking
There are not many drawbacks regarding watermarking. First and foremost, it is simply another task for you – although it is quite simple to add a watermark, it is obviously taking a few minutes. If you don't have a ready-made watermark, first you have to create it. Luckily, with use of watermark software it pretty easy and quick –just customize it with chosen text or an icon, or both. Once your watermark is ready, adding it is even easier, especially if you use watermark software. Yet, obviously the truth is that this is additional task you need to do. Will these couple seconds of adding a watermark to each photo bother you? Probably not, but this is certainly a very individual matter.
Secondly, when you already add your watermark to a picture, it doesn't mean the picture won't get stolen or altered. If you put your works online, you have to consider this risk. Someone may be using your works without your knowledge, but thanks to superimposed watermark it is easier to prove that it is yours. And, even an anonymous user may let you know that someone is using your photos or videos, if they see your name on, so watermark definitely makes securing your pictures less complicated.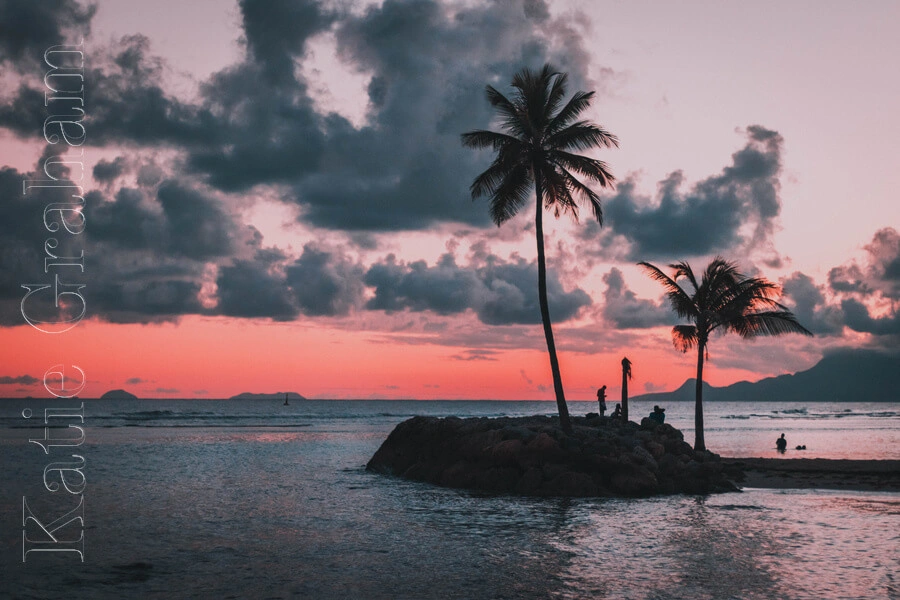 Lastly, you have to bear in mind, so you won't be surprised, that a watermark can be removed with use of specialized software. But this is not an easy task, so luckily not many people attempt to do it. Here we discuss how to make the watermark more secure: How to Improve Your Watermark Protection Another thing is that a picture can be simply cropped so that there is no watermark on it, but just like in the case of removal of a watermark, deleting a watermark is illegal therefore it is yet another tool of seeking justice in case it's necessary. Read more about it below.
Who should use a watermark?
Photographers, cameramen, animators, illustrators, and graphic designers. If you share your photos, images or videos online, watermarking is for you.
What is a Watermark Protection?
While many photographers place watermarks including their name and the copyright notice on their photos to prevent someone from stealing their pictures, it is possible to crop or paint over the watermark. Fortunately, the US law provides an even better reason to use watermarks.
Section 1202 of the U.S. Copyright Act makes it illegal for someone to remove the watermark from your photo. The fines start at $2500 and go to $25,000 in addition to attorneys' fees and any damages for the ownership violation. (Source). That should be discouraging enough for an online thief.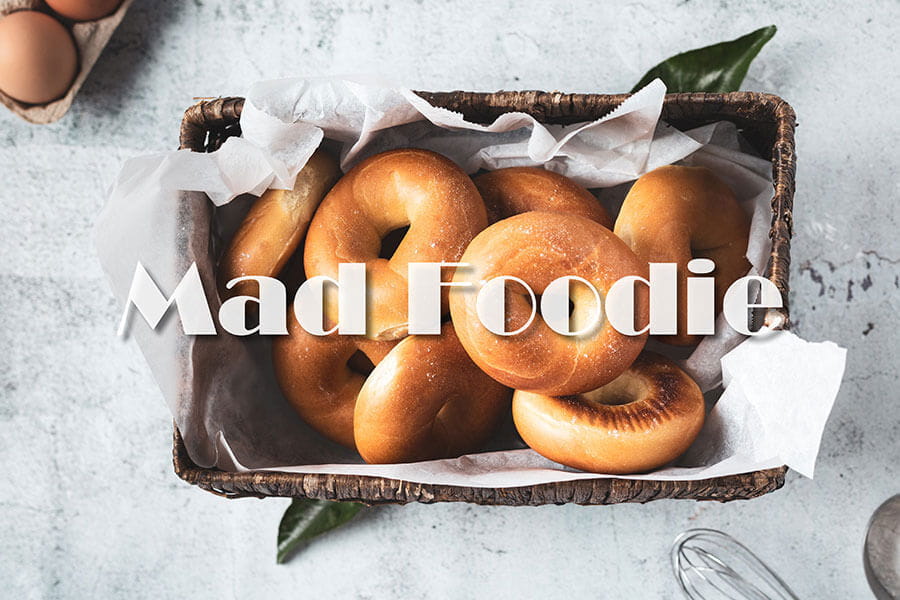 What is a Watermark Software?
Watermark software is a computer program that places watermarks over your photos. It can process photos one-by-one or in a batch so, if someone has a huge photo collection, the program can watermark it in several minutes. What is more, a watermark photo app often allows you to create your own watermark. You can make absolutely basic watermark with just a text, for example your name or your website address, or you can make your own logo with use of available icons and fonts. A good watermark program allows you not only to add a watermark or batch watermark your pictures, but also to add effects to a watermark like shadow, background and change its opacity, size, and position. It is also advisable to look for an app that enables you editing pictures as well (cropping, resizing, renaming is highly useful). Here is a couple of watermarking programs:
As you can see, you can also watermark your pictures for free, but is convenient usually if you have your watermark or you just want to add a text to a photo. In free apps there is often no possibility of making your own watermark and the functionalities are quite limited. If you're a skilled graphic designer and already have Photoshop, it is a good idea to use it. But if you've only just started your adventure with watermarking, opt for a simpler and cheaper option like Visual Watermark, especially if you don't have your own watermark. It is safer than the online tool, because it works offline, so you don't have to upload your pictures anywhere, it is quicker, since it doesn't need internet connection and you can test it for free for 30 days. The software allows you to batch watermark, create your own watermark, add effects, edit pictures and it protects your watermark from automated watermark removal.
No matter which program you choose, it is always a good idea to sign your works. Better safe than sorry, so make sure you protect the pictures and videos you create, especially if you share your works online, for example via social media. It is easy, not very time-consuming (adding a watermark takes only a few seconds!) and can be done without complicated software. Add watermarks, and let your works do the marketing for you.