Now everyone knows about LinkedIn – the social network for professionals. This resource was launched in 2003. Today, LinkedIn is a major platform for recruiters, job seekers, and employers. The site's users live in 200+ countries around all over the world. So, there is every chance to establish business ties or develop industry contacts with employers from different parts of the world. LinkedIn is everyone's chance to get a dream job, expand connections.
Note that every day 40+ users interact with LinkedIn to find a job or employees for a company. To achieve the goal people are working on promoting their corporate page/personal portfolio.
Many users miss such important element as LinkedIn Background Photo when filling out a profile. Therefore, we decided to devote an article to this topic. You will learn about the advantages of a banner for your page, as well as ideas for creating a profile background.
Why it's Important to Pay Attention to the Design of LinkedIn Background Photo
When you decide to declare yourself on the LinkedIn platform, you should know the main thing. Here a professional/company is evaluated by profile. There are simply no other options. The page must emphasize individuality and strengths, provide a clear picture of skills. Moreover, it's important to understand the psychology of users – to have an impact, a person/company has only a few minutes. According to statistics, job seekers spend only 30 minutes a day looking for a job. There is no place for entertainment and a waste of time. Everyone comes with a specific goal and takes only those steps that allow it to be achieved.
Therefore, you should use all the opportunities that the platform provides to prove to recruiters or job seekers that you are really worthy of attention!
---

Remember that on LinkedIn you will have to compete with 790+ million members. This is a powerful audience where everyone strives to stand out and show themselves. To make a strong impression in the online world, you need to create a profile that will stand out from others. One of the main features that will help you with this is LinkedIn Background Photo.

---
Any LinkedIn background photo or banner has two important functions:
Framing the company/ personality.

Profile identification when scrolling the news feed.
Remember that for the background photo for LinkedIn to perform these functions, you can't just put any picture. After all, people pay attention to what is different from the standard and unimpressive.
If you are serious about your business or really want to find a decent job in a large company, you should think about preparing a background photo.
---

Remember that the human brain processes visual effects 60 thousand times faster than text. And remembers about 80% of what he sees, not reads. Therefore, do not spare your time to develop an attention-grabbing banner for your LinkedIn profile. After all, unlike a profile picture, a banner allows you to narrowly demonstrate your advantages.

---
Just one curious fact which you will like! Many inexperienced LinkedIn users apply the default background image. This is a great advantage for you because with your banner you will be able to attract more visitors to yourself. You show other users that you can use all kinds of tools to achieve goals.
---

LinkedIn is an easy way to make a better impression. You should keep in mind one condition – it's necessary to use text and visual messages correctly and thoughtfully.

---
Top 10 Design Ideas Background Photo for LinkedIn
Many users don't understand what kind of image to put as a LinkedIn background photo. First of all, we advise you to think about the target audience to which the message will be sent. Remember it when designing a cover to use it as the background image. For example, you can use a banner to contact recruiters or other hiring staff. Another option is to attract sponsors if you are a non-profit organization.
If you have already decided on the target audience, but don't know how to choose a LinkedIn background photo, check out our background design options in the profile of this social network.
Idea №1: Service or Product
Everything is simple here – just show what your business offers. If you are the owner of an online store, then place the main products. If you SMM specialist, show what services you provide. Try to define the scope of your activity as specifically as possible. A person should understand what your page is about without even reading your profile.

Idea №2: Working Environment
Do you want to emphasize your professionalism? Show your work area or part of your office space on the background photo for LinkedIn. After all, the workplace is your main business card. It will help to evoke a respectful attitude from the users of the platform.
Another option is to add a photo of the building/office where you work. This will emphasize your status and image, will inspire confidence.

Idea №3: Tools/Objects You Work With
Are you an artist and you painting pictures? Show brushes and canvases on your background photo for LinkedIn. Are you a photographer? Imagine the main tools of your work in the background. This is a good choice for profile design because the banner immediately displays what you are working with.
---

Demonstration of working tools is the best choice for freelancers if they want to show their large arsenal of equipment that allows them to carry out projects. This will be the best justification for the cost of your services.

---

Idea №4: Results of Work
Perhaps your company has won an important nomination. Or maybe you, as a specialist, completed a project that brought a large sum to the customer. Why not share it in the background photo for LinkedIn to immediately identify your achievements and level.
If you work in a dental clinic, you can safely display clients with a beautiful smile on the background picture. And if you assist clients as a realtor, then present a photo of happy clients with keys in their hands. There are a lot of options – the main thing is to implement them qualitatively and professionally.
Idea №5: a Place Connected with Personal History
A good option for the design of a background photo for LinkedIn is to show the place where you live/work. For example, add the image of the main attraction of the city that identifies it to other users. Perhaps a recruiter who is looking for a specialist in a certain city will understand where you are from using such a banner. He will try to close the vacancy with your help.
Perhaps you are a traveler and you have a place that fills or simply characterizes your personality. This is also an excellent choice for identifying your personality on such a serious site. With the help of an image, you will immediately identify your personality.

Idea №6: Workflow
We have already talked about the image of the tools that you use in your profession. But another option for the design of background photos for LinkedIn is to display the workflow. For example, a copywriter can show himself in the process of writing a text on a computer, and a speaker can show himself during a speech in front of an audience. Such an image will say more than a beautiful and well-worded text.
Idea №7: Corporate Brand Symbols
If your goal is to make the brand memorable, then the logo and company name are perfect for background photos for LinkedIn. People who will get on your profile will see that you take your image seriously and this will cause respect and increase loyalty to the company.
Employees of the company can also add brand symbols to the background banner, in which they work so that other users understand this fact without studying the profile.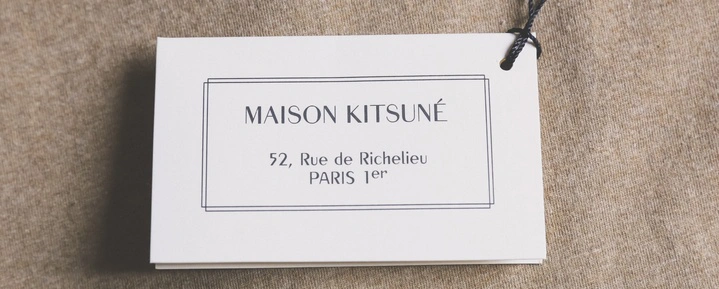 Idea №8: Color Background or Abstractions
For background photos, LinkedIn uses blue by default. If you don't want to be "like everyone else", then you can choose a different shade to fill the background image.

You can also add beautiful abstractions and any other images that will make you stand out among other users. Perhaps you have a color that reflects your inner soul's world. You can safely add it to your profile to emphasize your personality and character.

Idea №9: Personal Photos
On LinkedIn, people with different professions present themselves as a professional. If you work as a model, then as a background photo you can safely use successful photos from a photoshoot to immediately present your talents. The main thing is that the photos should be professional and of high quality – this causes more confidence and increases the chances that the banner will be noticed among thousands of others.
Idea №10: Author's Style
No one says that you should follow only the established rules for the design of background photos for LinkedIn. If you are a creative person and like to create new things, try to implement your ideas in preparing a banner for your profile. For example, make a collage of photos, make out your favorite quote, add a list of your achievements, packing it into the original image.
---

Any version of background photo for LinkedIn can be supplemented with text: write a position, describe benefits for clients, indicate work experience and achievements, name in social networks. Don't forget that the profile photo and background image are the first thing that another user of the network gets acquainted with. All elements should be concise and accurately reflect the purpose with which you came to the platform.

---
What Are the Parameters for a Background Photo in a LinkedIn Profile?
According to data from the official website of the platform, to create a LinkedIn Background Photo, you can use images in the format of 1584x396 pixels with a size of less than 8 MB and with JPG or PNG extension. If the photo is pixelated or blurry when uploading, choosing a larger image is recommended. If you need to compress a photo, you can use a simple Visual Watermark tool.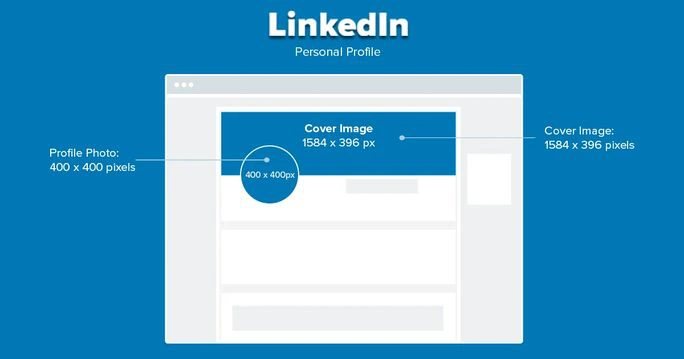 Your background photo will allow you to stand out from the crowd, have an impact on the audience and make the page memorable if you manage to implement the following in addition to technical aspects:
Convey the up-to-date and positive message.
Emphasize professionalism. Remember that LinkedIn is a platform for professionals.
Push for interaction. Every user comes to the platform for interaction – a novice specialist wants to find a job, the company is looking for a suitable employee, recruiters are looking for candidates to close a vacancy, and not only that.
---

Your image should create a friendly atmosphere, evoke good emotions and impressions to encourage the person on the other side of the screen to interact with you.

---
You will get an effective background photo for LinkedIn if you manage to give important information in it:
Who you are – what do you do, what are your beliefs and values?
The value you bring. Your background image should show what you are providing to the network and its users.
If you want to add text to a banner, don't get carried away with the number of characters. A few sentences or short theses will be enough, which a person will be able to study fluently in 3-5 seconds.
Where to Look for Background Photo for LinkedIn
The best option is to take photos yourself with the help of a professional photographer. So you will get a unique picture, the analog of which will definitely not be anywhere on the Internet. However, we understand that it is not always possible to attract a photographer or take professional pictures. In this case, it is better to use stock images. For example, with Shutterstock. If you have enough money, then buying an image on a special platform will not be a problem.
If buying images is expensive for you, then you can try to create a banner yourself in free editors. Many present special templates in which you can easily substitute the necessary images to create an exclusive background photo for LinkedIn.
Strengthen Personal Brand with Background Photo on Your LinkedIn Profile
Take the time and money to customize the background image to ensure that your brand/personal profile stands out among the large audience of the platform. More often, the image evokes more emotions than the text.
Just think about the following:
How can you imagine yourself;
What can emphasize your uniqueness;
That can form a complete picture of your services/ products.
We hope that the article helped you understand why it's so important to design a background photo for LinkedIn, as well as decide on an idea to improve your profile.