Photography is a form of visual art that allows you to tell a story without using a single word. Thanks to Instagram, we can now share our works with the rest of the world.
This very platform granted us the opportunity to express ourselves, talk about what interests, excites and bothers us. It has drastically changed the business scene and helped hundreds of people to realize their dreams.
Instagram has over 1 billion active users from all over the world.
On this platform, you can bond with like-minded people, who will become your dear friends and most ardent supporters. It provides great opportunities to turn your passion into a profession by getting brand deals and finding new customers. It can help you attract the attention of those who used to be out of reach in the times, when social media didn't exist.
In the old days, there weren't many options of where you could display your art, so it took a lot of effort, hard work, and money to get people to see it. Now, you don't even have to leave your house to share your works. However, Instagram has also made it easy to steal art.
---

In the past, forgery required some skills and wits. These days, you don't need to be a genius – just press a few buttons, click your mouse a couple of times, and someone's work of digital art is yours. Sharing your content might be effortless, but making it is still a rather resource-consuming task. Which means, you probably want to protect your creations at all costs, don't you?

---
Fortunately, that's perfectly possible.
To protect your creative works and, at the same time, promote your brand, you can watermark your Instagram images before publishing them. This article will explore this topic in more details.
---
Why It's Important to Protect Your Photos on Instagram
If you want to grab people's attention, you need to have eye-catching and high-quality content. But, as you may know, creating it tends to take a lot of time, money, effort and creativity. In other words, it's not as easy as it may seem at the first glance.
Some people wish to grow their accounts but have no desire to put their time and energy into honing their photography skills. Why would they, when there is an easier and quicker solution? They can just rip off works of talented photographers and pose them as their own. You might think that stealing an image from Instagram is tricky and difficult because there is no "Download" button. But in reality, an array of apps had been developed specifically for downloading photos from this platform; the whole process takes just a couple of minutes. It's also possible to just take a screenshot, cut out the unnecessary bits and post someone else's work as your own.
---

There's nothing wrong with posting someone else's content as long as you give them credit. The issue arises when the credit is not given to the author. When people steal content and pass it as their own, they break the copyright law, while getting exactly what they desire – gain recognition and new followers.

---
Some businesses love to take advantage of all the stunning visual content, that Instagram is flooded with. You'd be unpleasantly surprised how many cases of companies stealing a creator's artworks there have been. They put the stolen photo, painting, or design on their clothes, bags, and other merch, then put them up for sale. In this instance, it's not just about the copyright. The artists have put a lot of hard work and time into their creations, but they will get nothing. All the credit and the money will go to the thieves.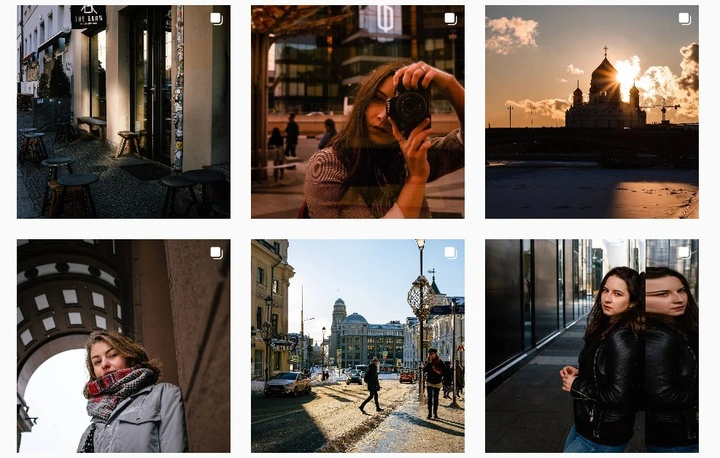 If you think that you are in no danger, because you have a small following, you might think again. Unfortunately, companies tend to steal from small creators, due to the fact that they have small communities. Hence, the chance of them finding out about theft is quite slim. Yes, it's possible that one of their followers or the creators themselves will come across a T-shirt or a bag with their stolen artwork. But it's going to take a while, and in the meantime, the company would already make some profit.
Adding a watermark to your Instagram photos can help you avoid either of these horrible problems.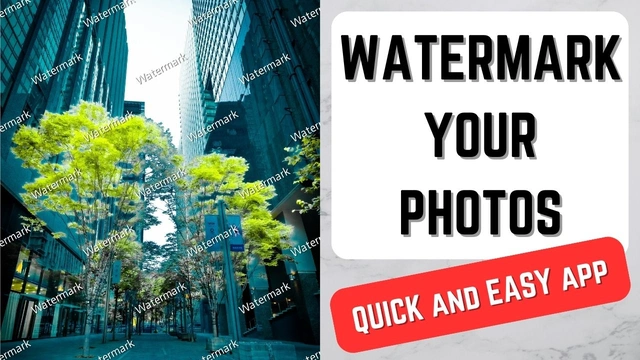 ---
What Does It Mean to Watermark Your Instagram Photos?
In case you don't know what it is, a watermark is a string of text, a logo, a symbol or a combination of all these elements that is added to a photo, video or document. This is usually done to protect them from being stolen. A watermark demonstrates who the visual content really belongs to, which is often enough to deter thieves.
The design of your watermark depends entirely on you, what you like and what your goals are. You can make your watermark blend in with the rest of the photo or make it as flamboyant and arresting as possible. You can use your brand logo or your first and last name as well as add contact information like phone number, email or website address. Your watermark can be of any style and can have any level of transparency. Only you choose what it'll look like.
What's more, watermarks not only protect your images from being stolen, but can also help with advertising. This is especially important on Instagram, since reposting images isn't an uncommon thing on this social media platform. If you want to make sure that people will always find their way back to you, watermarking is the way to go.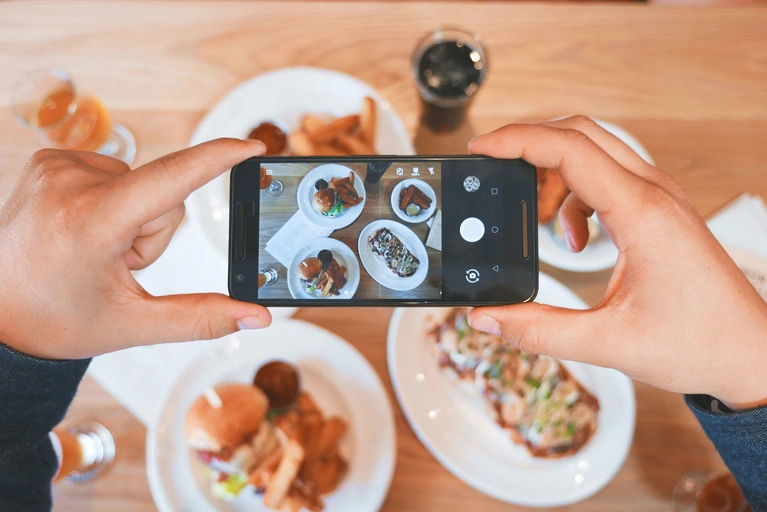 Why You Should Watermark Your Instagram Photos
Creating unique and attention-grabbing content is hard and challenging. It takes a lot of time – which is the most valuable resource of all – money and creativity. You need to put in effort into brainstorming to come up with original ideas, then spend energy and resources on implementing them. Posting the right content at the right time takes some planning and management skills.
Now, imagine that your images are stolen and someone else passes your content as their own. All your hard work goes to waste. The thief gets all the recognition, despite the fact that they did none of the heavy lifting. That's not fair, isn't it?
If you strive to avoid this, you should watermark Instagram photos before publishing them on the platform. This will deter all the lazy thieves and your copyrights won't be violated.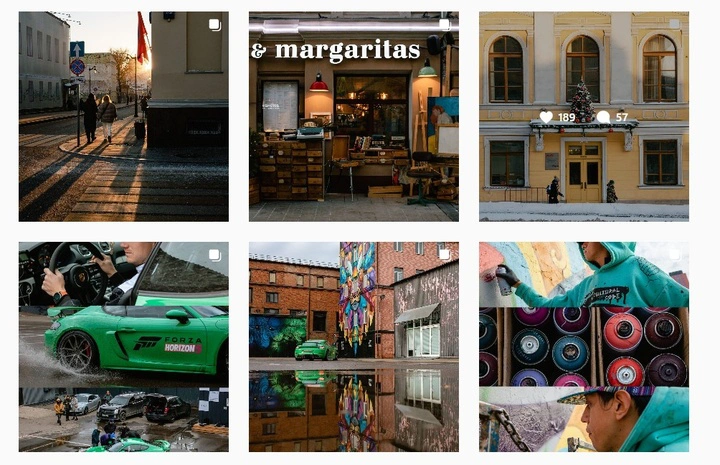 Instagram is swamped with truly astonishing content, which some people might save to Pinterest. It's a popular social media platform, where people pin images to their boards for ideas and inspiration, including photos from Instagram. Sadly, sometimes things can get glitchy. It may lead to a person saving your work without any clickable link to your account.
Another scenario is a Facebook community sharing your photos without asking for your permission or giving you credit yet stating that they hold no copyrights to them. In both of these cases, your works are going to float namelessly in the vast ocean of the Internet, which may cost you some potential clients.
You might've heard some people – influencers, for example – say that you shouldn't watermark your Instagram photos. According to them, it's not effective. It'll make your work look ugly and amateurish, and it won't even help with protecting your images. But that's not true. If your watermark matches the style of the photo and is unobtrusive, it won't spoil the image.
---

Watermarks do have the power of protecting your works by showing who their creator really is. Plus, watermarks can make it easier for people to contact you. They can greatly aid with raising brand awareness.

---
Where to Create a Watermark for Instagram Photos
If the idea of adding watermarks to your photos for Instagram sounds appealing to you, but you don't know where to design them, look no further. Our mobile app for watermarking is unimaginably easy to use. It's efficient, works amazingly fast, and can be used on both iOS and Android phones. It will take you just a few minutes to create a beautiful watermark for your Instagram photos.
Our app offers a broad set of various tools. You can:
add multi-lined text, then align it left, right or center;
adjust the line height;
choose a font of any style – handwritten, minimalistic, fun, classic, etc.;
make your watermark bigger or smaller;
drag your watermark to any place within the frame;
choose the level of transparency;
rotate your watermark;
pick a solid color or a gradient.
Our app offers a vast library of icons which you can spice your textual watermark with. But it's also possible to upload your own logo file if you have it. If your logo has a solid background, worry not – you can get rid of it by clicking on the "Remove background" button.
What's also great about our app is that you can select a different file format or change the size of your watermarked copies. And yes, your original photos won't be altered. All the changes will be applied only to copies!
---

Our watermarking app allows you to process a batch of photos in one go. You can upload images that are vertically and horizontally oriented as well as images of different sizes and aspect ratios. Our app will automatically adjust the size and position of your watermark on each photo in the batch. But it is also possible to resize and reposition your watermark and adjust its level of transparency in the Preview section. Whatever changes you'll make on one photo won't be applied to the other ones.

---
You will be able to design and add a watermark to your Instagram photos without much time or effort. Have fun and let your creativity loose!
How To Add a Watermark To Instagram Photos Using Our App:
If you want to use our app to watermark your images for Instagram, but you need some guidance, here's how you can do it. First of all, you need to download the app. It can be found here – Android, iOS. Once the app is installed, open it and follow these steps:
Upload your photos by tapping on "Select Images".

Tap on "Clear Images", if you want to remove all the uploaded photos from the app. If you want to remove a single image, tap on it, then tap on the cross that will appear.

Tap on "Add logo". If you want to pick an icon from our gallery, tap on "From Gallery". And if you want to upload your logo file, tap on "From My Phone".

If you want to create a textual watermark, tap on "Add Text".

Tap inside the text input area, erase the word "Sample" and write your text.

Tap on the "Font" bar to open the drop-down menu, then choose the font of your liking. Click on the "Color" to select a different color for your watermark.

You can change the size, opacity, and rotation by adjusting the "Size", "Opacity" and "Rotation" sliders.

Tap on one of the four dotted icons next to the word "Tile" to fill your image with repeated watermarks. The square-looking option will produce a parallel tile, while the diamond-looking option will result in a checkerwise tile.

Choose one of 33 effects in the "Effects" section.
Once you are done with editing you watermark, tap on the "Watermark Images" button. In the export settings, you can enable the following features:
Same watermark size in pixels on all images.
Blur faces.
Place watermark in different places across images.
Meanwhile, the "Resize Image" menu offers these options – "No", "Exact Width", "Exact Height", "Exact height & width", "Maximum Height & Width", and "Percentage". You will see a little preview of how your resized images will look like.
To go to the Preview section, tap on the "Preview Watermark" button. Go through the images to see how your watermark looks on each of them. Drag your watermark to a different place to change its position. Adjust the "Size" and "Opacity" sliders to change size and opacity of your watermark. Tap on the purple cross in the top right corner to exit the Preview section.
---

Tap on "Watermark Images" to add a watermark to your Instagram photos. Copies with watermarks will be saved to your gallery on your smartphone. After that, you can upload your images to Instagram.

---
We guarantee complete safety and privacy of your files. They will never reach our servers or be stored on them. No one will get access to your originals. Your photos will always remain yours.
Tips for Watermarking Your Instagram Photos
The main goal of a watermark is to protect your content from being stolen. Therefore, it's important to think through its design and placement. Your watermark should look cohesive with the rest of the image. It should be of a similar color, but not the exact same one – otherwise it will blend in. Plus, you shouldn't place your watermark where it can be easily cropped out. Your watermark needs to be unobtrusive, yet still noticeable.
---

Don't place your watermark against a monochrome background - for example, clear sky or an area that has a lot of shadows. Otherwise, it can be easily erased in Photoshop. Put your watermark where there are a lot of details. This way, it will be difficult to get rid of it.

---
The size of your watermark matters. If your watermark is too small, people won't notice it. But if it's too big, then it might be too distracting. Find the right balance. Your watermark should probably take up around 20 – 30 % of your image.
To make your watermark less intrusive, reduce its transparency. But don't overdo it. Your watermark should still be visible and challenging to remove.
It's a good idea to use your contact information as a watermark, so people will be able to find and contact you easily. It might be your phone number, email or website address.
---

Remember that when it comes to creativity, the best thing that you can do is to experiment. Play around, try out different options and see what really works for you – what watermark design and placement suits best.

---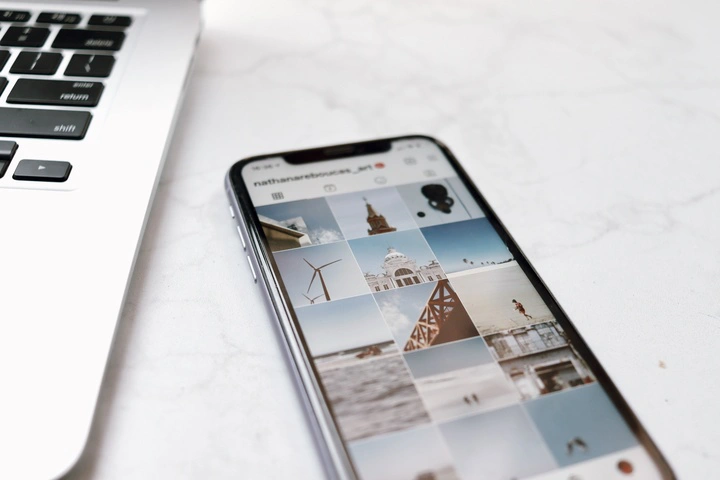 Watermark Your Instagram Images or Not – that's entirely up to you
After all, it's your content and your Instagram account. It's you and only you who can decide whether you should or shouldn't watermark your Instagram photos. Nevertheless, if you create images that are truly original and eye-catching, if you invest a lot of time, money and other resources into the creation of your artworks, then, perhaps, it's not such a bad idea to protect and promote your content online with the help of watermarks. Especially, on a social media platform where content theft is so widespread.
A well-designed, well-positioned watermark of the right size won't spoil your photo and distract from what's depicted in it. Yet, it will protect your images and deter thieves.