Nowadays, it's almost expected of you to share photos from your trips or memorable events on your social media. And that's where you may face some danger. For example, you upload a few images to your Facebook account. A week later, you see those same images on another website or social media account. You're more than sure that you've never uploaded your photos there and no mention of your name is anywhere in sight, which leads you to a horrifying conclusion – your photos have been stolen.
Unfortunately, content theft isn't uncommon – it's actually awfully widespread, especially on social networks.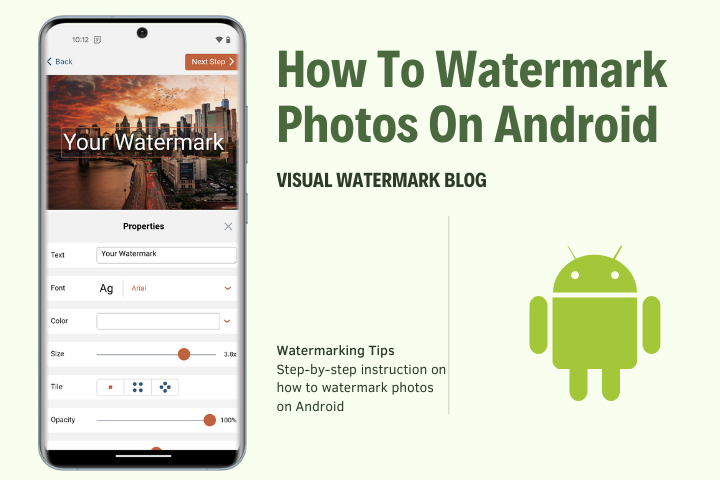 Considering that downloading visual content from the Internet doesn't take much effort, trying to somehow stop people from doing so is both challenging and pointless – it wouldbe much easier not to post anything at all.
You might be thinking: "I don't want my photos to be stolen, but I also want to keep sharing them online." So, what can you do?
Well, putting a watermark is probably the easiest and fastest way to protect your images. In this article, you will learn how to watermark photos on Android with our app, Visual Watermark.