Japan is a unique country. It may be a surprise, but a progressive development and a profound respect for ancient traditions, which had been forming for two and a half thousand years, can exist quite harmonically. You cannot plan a trip to the land of the rising sun without visiting its very heart - the city of Tokyo. The capital attracts tourists with its skyscrapers and parks with blossoming cherry trees. But Tokyo is also full of unknown and very interesting places. You can feast with your own eyes or you can take a picture and preserve those wonderful memories of your trip forever. Many famous photographers think of their photos taken in Tokyo as their prime works. However, here even an amateur can capture some images that will not only refresh their memories, but also impress their loved ones.
Tokyu Plaza Omotesando Harajuku
It is one of the most spectacular landmarks in Tokyo. The entrance of this shopping center is a giant kaleidoscope of mirrors. The center was built not so long ago, in 2012, but it has already gained popularity all over the world. Nowadays it is considered to be one of the most dazzling spots for photos in the capital of Japan. Please, don't forget that this is a large and quite lively neighborhood of Tokyo. There is always a lot of people at the entrance, which is why it can be difficult to nail the perfect shot. You should come here as early as you can to avoid the crowd and make the most of this spot while you are on your own. If you have some time, you should photograph the reflection of a sunrise in dozens of mirrors. Rest assured: your pictures will be vibrant and breathtaking. Don't photograph yourself with the shopping center in the background. Instead, you should take a photo of your multiple reflections. It's the best option. There is plenty of mirrors so each photographer will be able to choose the right angle.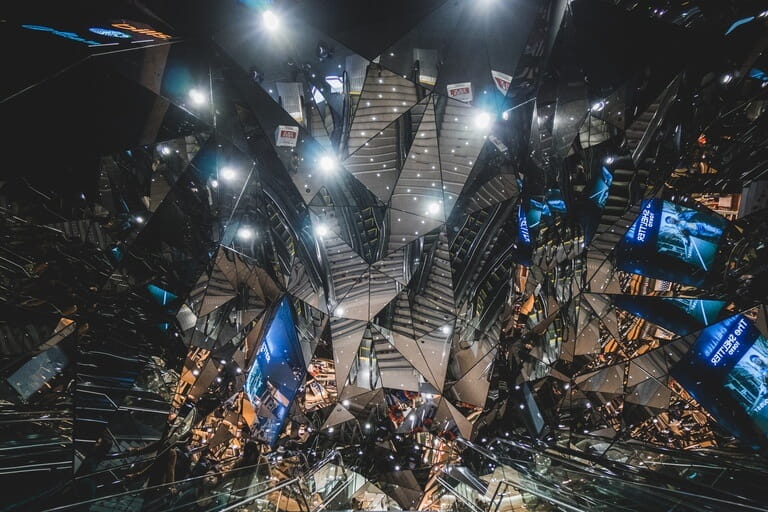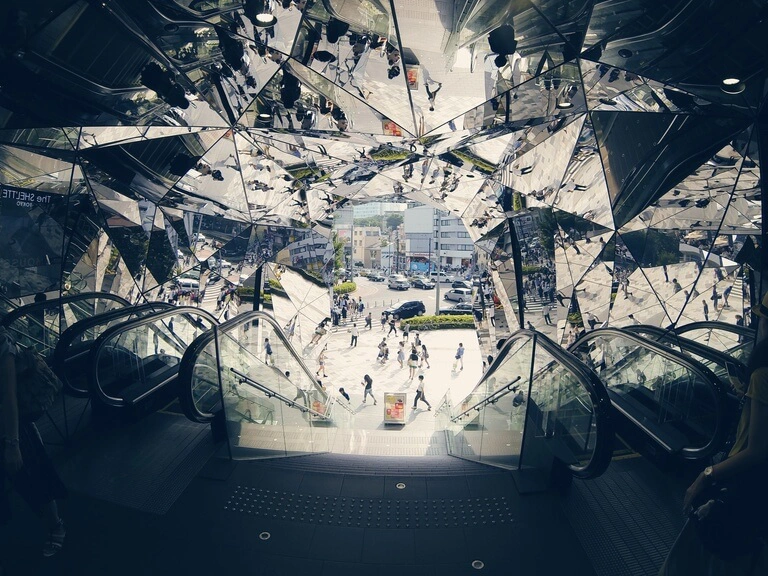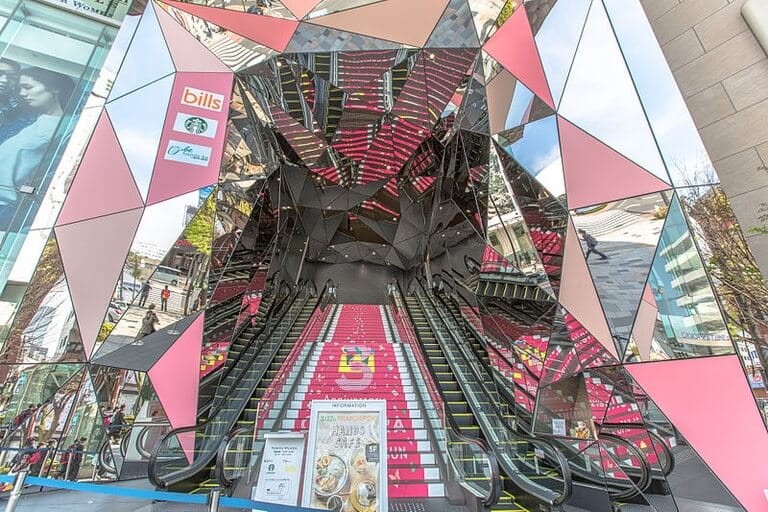 Location on the map:
Kabukicho Street
Kabukicho Street is always filled with buzzing crowd in a non-stop hurry. It is the perfect place if you're looking for entertainment. It can cater for any tourists' preferences: from gamblers, who will find a wide range of slot machines, to those, who would love to go to a restaurant and be served by robots. During the daytime this neighborhood does not look very appealing, however, at night each and everyone will be able to find something interesting here. For instance, a neon sign of a restaurant or a nice-looking spot, illuminated by bright red lights. If you want to get a little creative, you should try and take a shot from below. This angle will work perfectly for the images of the boisterous city bathed in neon lights.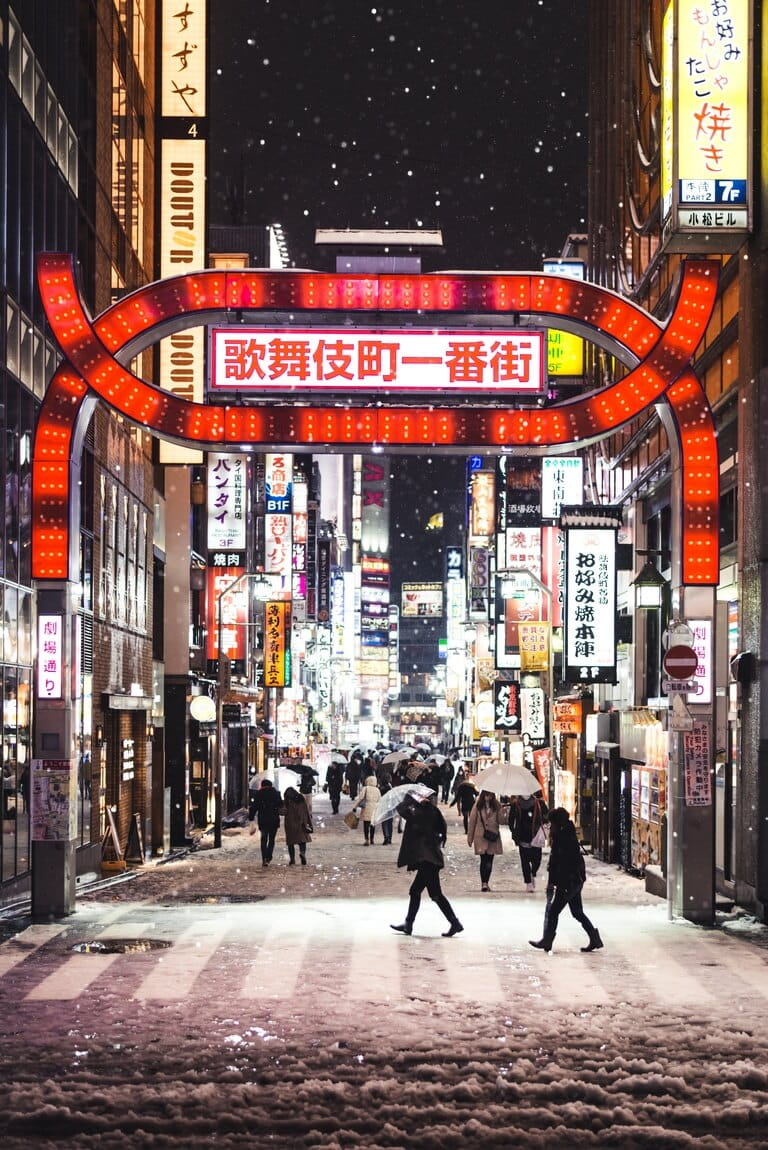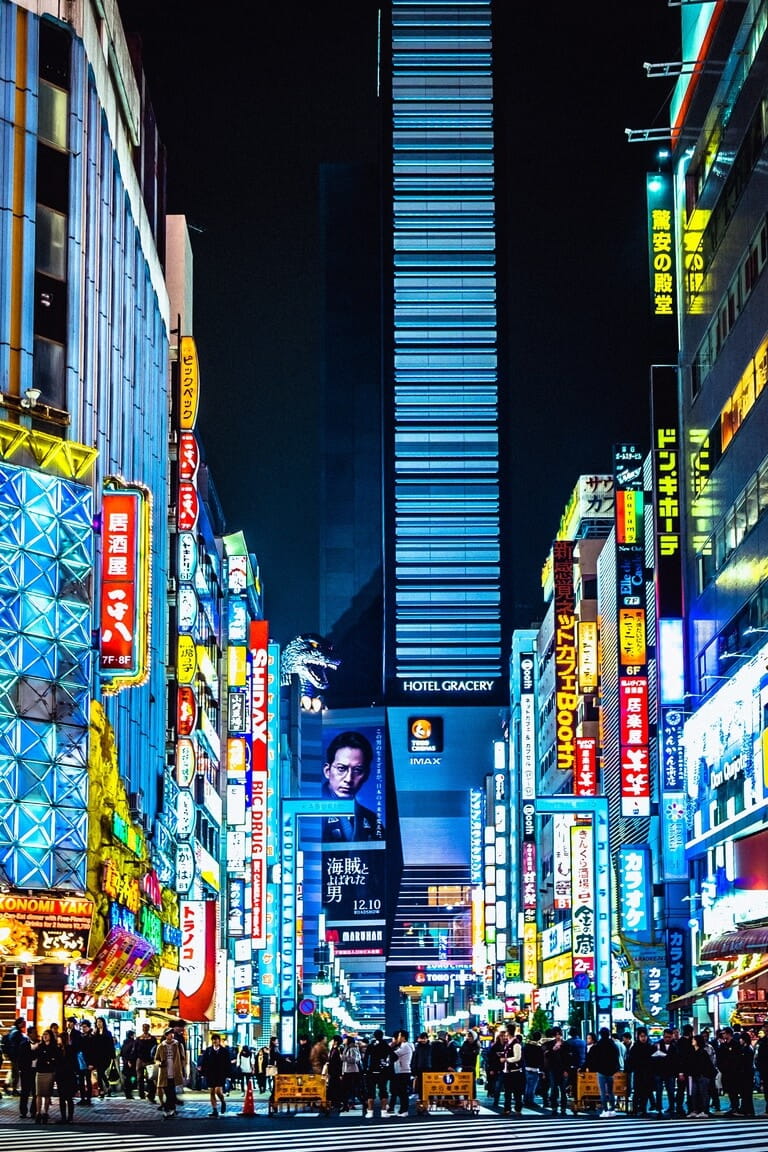 Location on the map:
I also recommend watermarking photos before publishing them online. The easiest way to watermark photos is to use Visual Watermark. It can watermark a group of photos at once and includes many fonts and effects to help you design your very own custom watermark.
Asakusa
Asakusa is one of the well-known neighborhoods of Tokyo. It is mostly famous for the Buddhist temple of Sensoji, which is the oldest temple in the capital. The temple was built in the classical Japanese style and it is the dream destination for everyone, who loves Asian culture. The atmosphere is filled with peace and tranquility. However, once a year the fair is held here and it is attended by a very mixed, yet fascinating crowd. Each person is unique and one of a kind. Amateur photographers and travelers can get a lot of great shots of the temple and its surroundings. At the fair you can take pictures of yourself, beautiful people around you and different kinds of goods, which were brought from all over the world. After the World War II the majority of Japanese buildings were destroyed, so Asakusa is a unique place. Here you can find a lot of traditional buildings - residential houses and hotels. Also, there are trips along the Sumida river, which passes through this neighborhood. If you go on a steam boat, you will be able to take some wonderful images, especially in the evening, when the sun approaches the horizon and illuminates the Sensoji Temple with its last rays.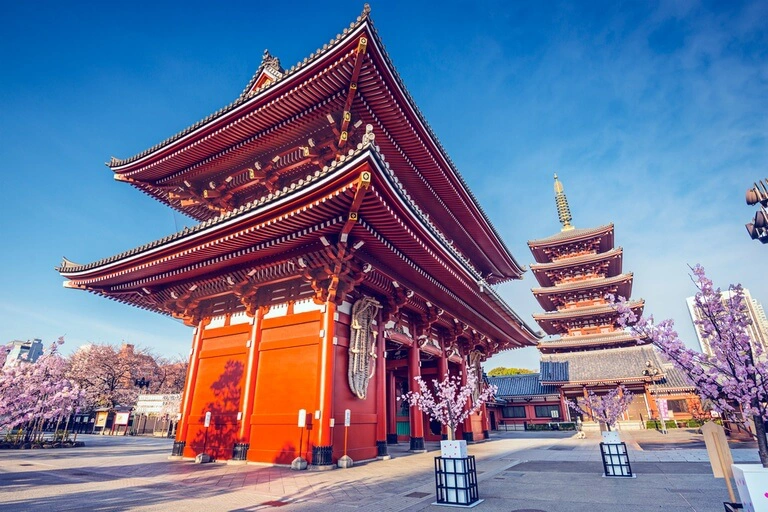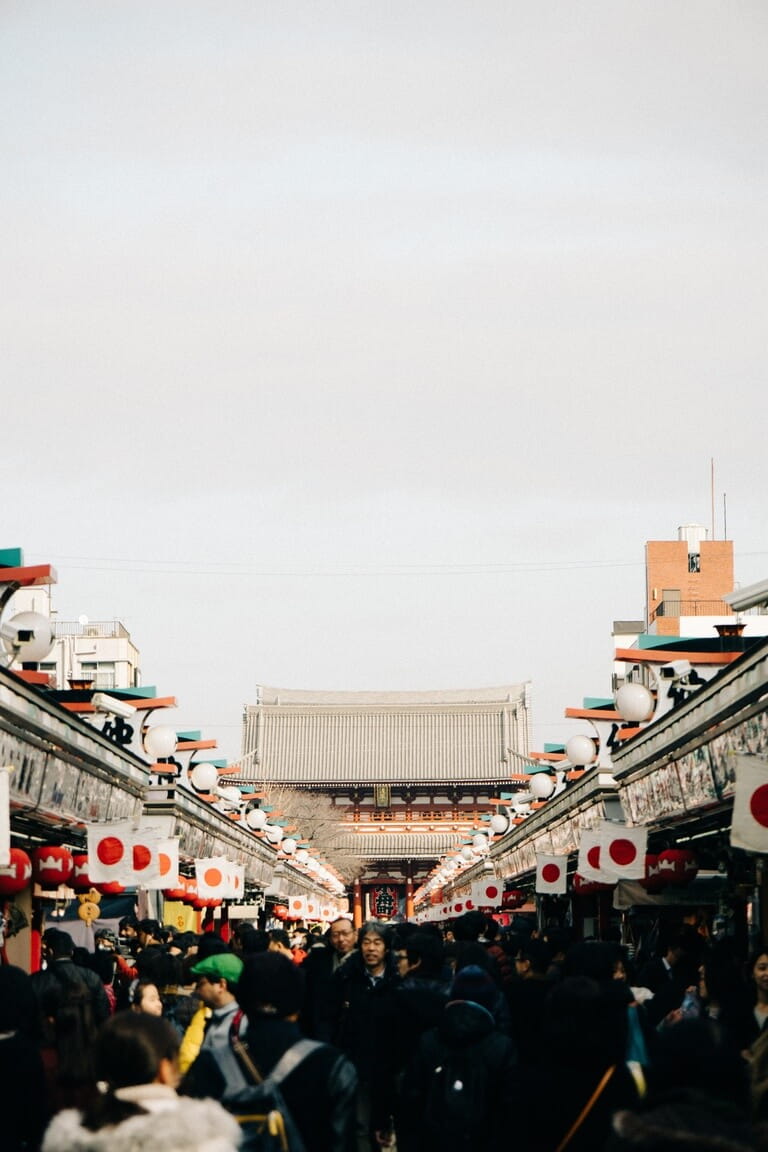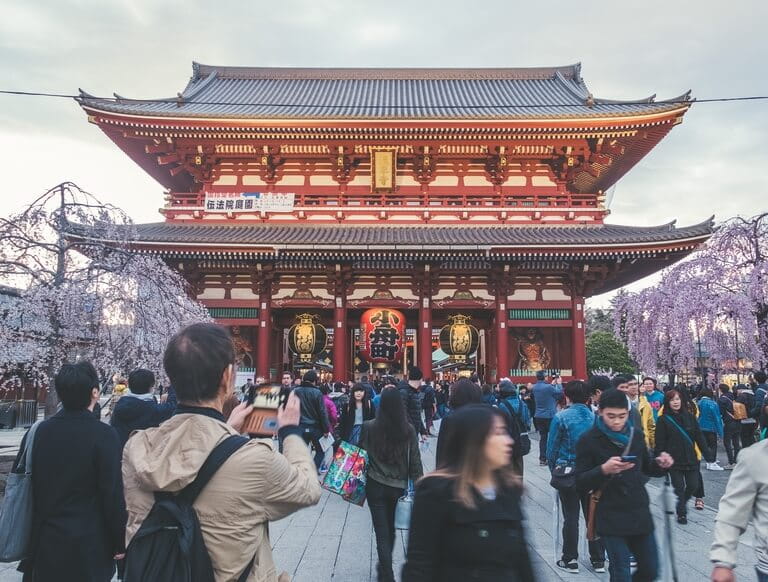 Location on the map:
Golden Gai
The Golden Gai draws attention of travelers from across the globe with its architecture as well as original entertainment. The neighborhood consists of six alleys. Each of them is famous for its bright signs. They are, hands down, truly the works of art. In the evening and especially at night the Golden Gai fills up with tourists and locals, who want to relax and have some fun with their friends. One of the fascinating peculiarities of this places is that it is swamped with bars. There are more than two hundred of them. Some bars are designed for having only three or four guests. They are perfect for small groups, who want to have all the attention of the serving staff to themselves. However, the price for food and drinks is quite high at these bars. Usually, people take pictures of themselves and their loved ones with the countless authentic high-risers as the background. In the Golden Gai there are bars that are situated on the second floor and the stairs are so narrow that only very slim people can go up there. Nevertheless, this neighborhood is an amazing spot for taking spectacular shots. But be warned: tourists and professional photographers often come here to shoot, which is why a lot of bar owners don't like them. Some of the owners do not allow to take photos inside, but they will do their best to avoid an outright conflict.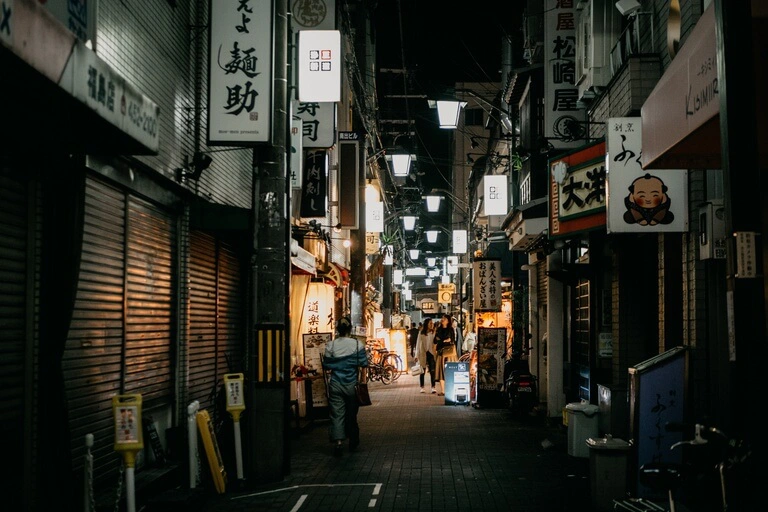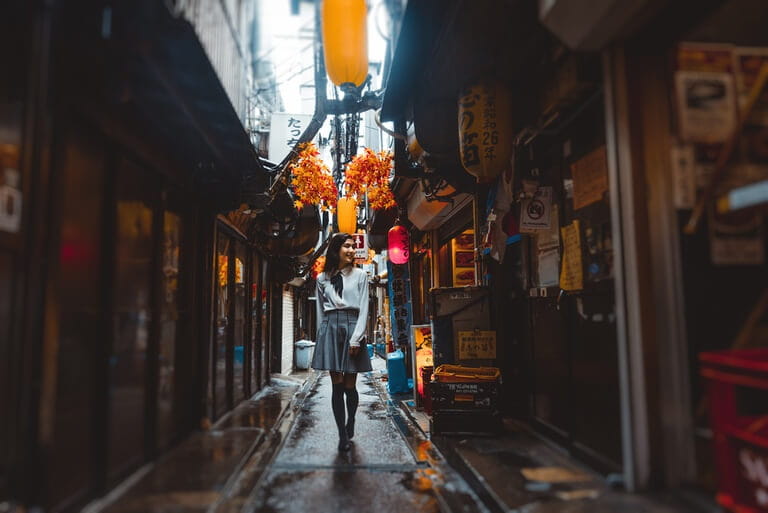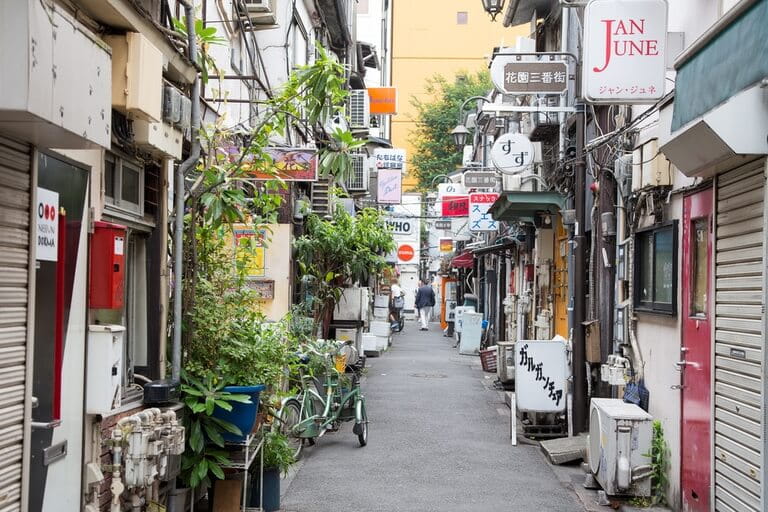 Location on the map:
Gotokuji Temple
The Gotokuji Temple is a rather unusual place even for the residents of Japan. It takes around half an hour to get to this Buddhist temple from the center of Tokyo. The most peculiar thing about this place is numerous statuettes of cats. They are called maneki-neko. The statuettes come in different sizes and they are scattered all over the territory. They stand by the sculpture of the goddess of mercy, Kannon, surround the temple and adorn the alleys, which lead to the temple from all corners of the garden. According to the legend cats saved a life of the feudal, who owned this land, which is why the Japanese believe these statuettes bring luck. What if a picture of them can bring some luck into your house too?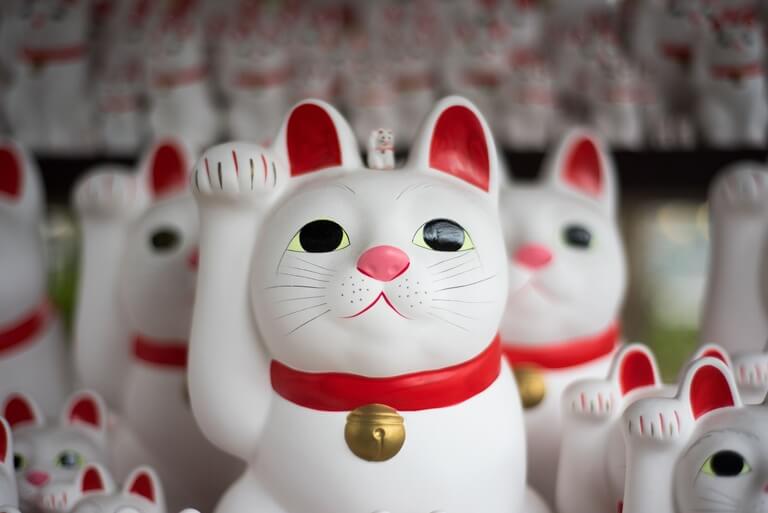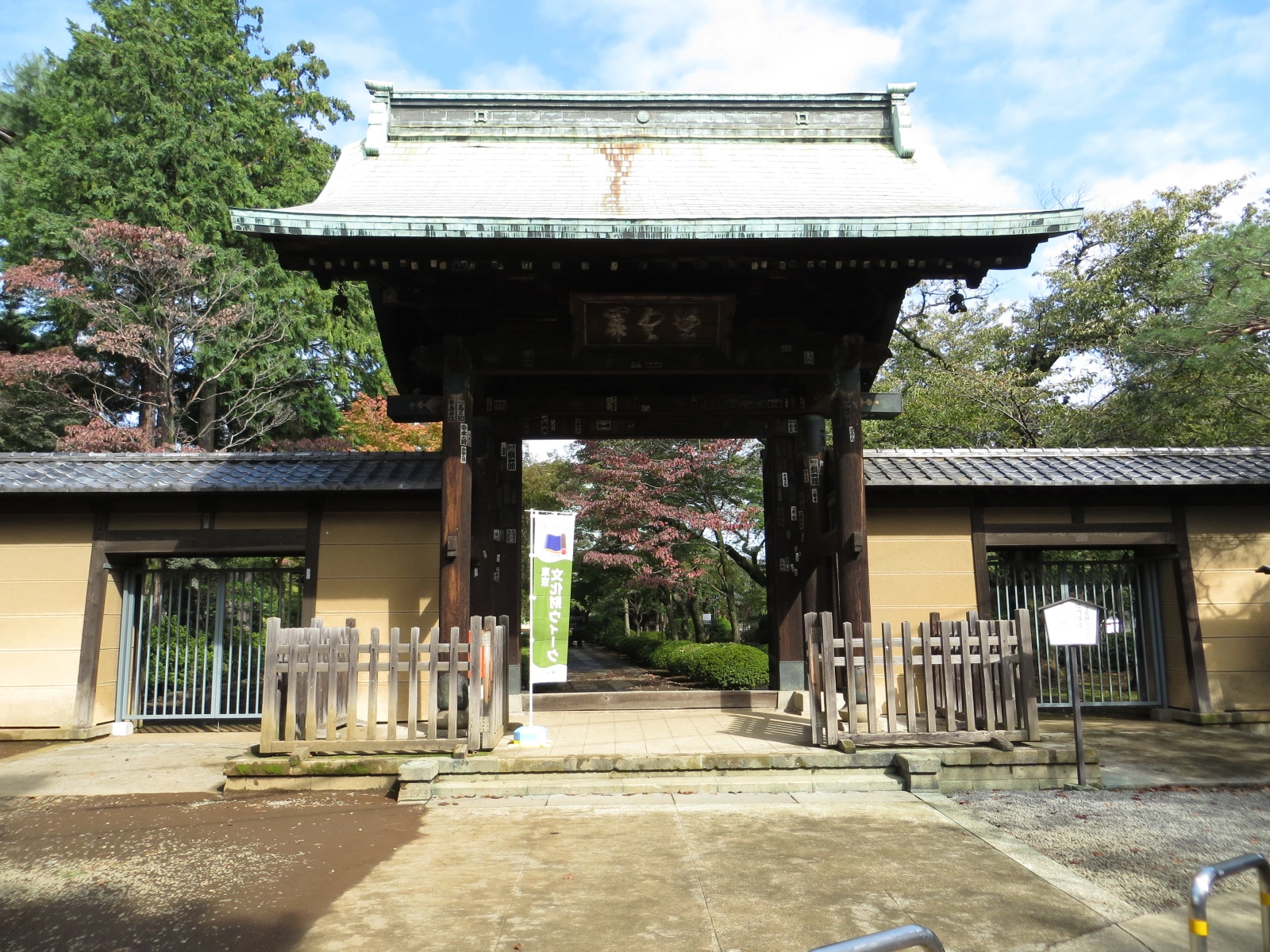 Location on the map:
Nezu Shrine
One of the oldest shrines in Tokyo, the Nezu Shrine, is considered to be the architectural heritage of the country. It is important not only for the Japanese, but also for the culture of the whole world. It was built at the beginning of the XVIII century and it attracts tons of tourists annually, thanks to its unique design and beautiful nature surrounding the shrine. Many travelers, architects and designers call it the most beautiful building in Tokyo. Life here is tranquil and quiet. The only time that peace is disturbed is in April, when azalea starts to bloom and the Flower Festival is held. In any other time of the year travelers can enjoy fresh air, which is so different from the air that they breathe in the center of the capital. The main landmark of the shrine is, of course, the numerous scarlet gates. They are a hallmark of Japan. You can imagine that you are a Japanese feudal, while walking underneath them. With only one exception: you will have a camera and an opportunity to take rare and beautiful pictures. You should position yourself at the beginning of the gates and take a picture of your friends or loved ones standing in the gates. The gates will act as a frame. That way you will create an illusion of a endless passage. However, if you go to the other part of the garden, you can photograph the gates surrounded by trees with blossoms of different shades of pink. There are a couple of other reasons to visit the Nezy Shrine. The entrance is free and it is situated not far from the city center.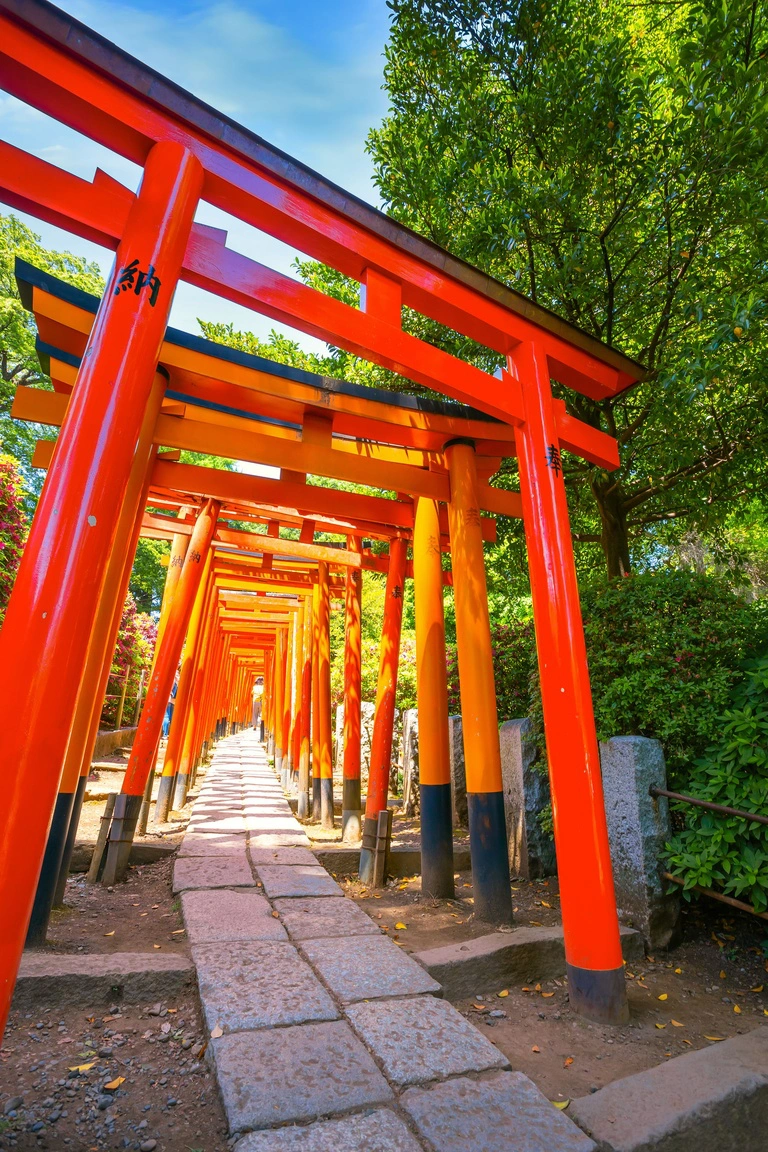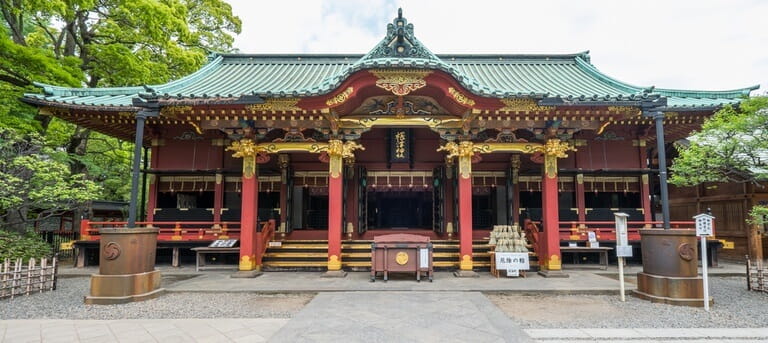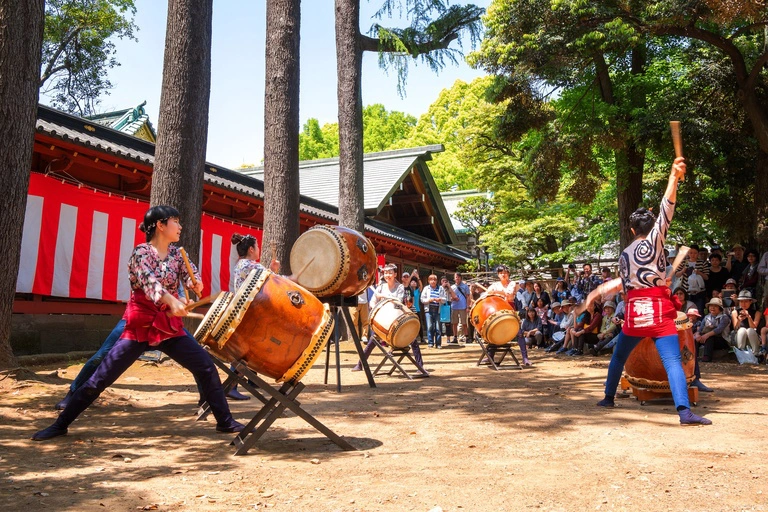 Location on the map:
The Soho Odaiba
The Soho is a 13 story building, that is situated on the artificial island of Obaida. Professional photographers from all over the world consider it to be one of the best spots in Japan to photograph. Many bloggers also suggest visiting The Soho. Of course, you're going there not to see the landmarks, but to take a couple of pictures in a very interesting place, which represents the urban fashion and modern architecture. There are doors of different colors on each floor. If you look from a far, you'll notice all the colors of the rainbow as well as a unique and beautiful color scheme, which lifts up your mood and creates an atmosphere of pure joy. Some photographers think that it is better to come here during daytime, while the sun is still high. That way your image will be colorful and vibrant. Others think that it is better to take photos, when the doors are illuminated by artificial lights in the evening, because they are going to look more saturated and contrasty. You should choose a floor somewhere in the middle, stand by the railing and ask the person, who is taking a picture of you, to go on the other side of the building and photograph you against the colorful doors. A selfie can be a good option too. You have an endless row of offices at your disposal.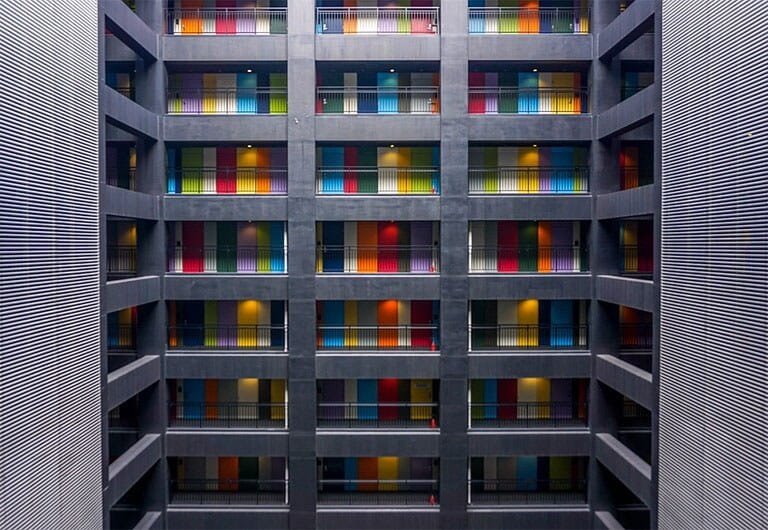 Location on the map:
Hamarikyu Gardens
Hamarikyu Gardens are twenty five hectares of green plants amidst industrial area of Chuo. It is separated from the skyscrapers and noisy motorways by a moat. The park symbolizes the importance of preservation of wildlife as well as the unique trait of the Japanese to combine the uncombinable. One of the main landmarks of these gardens is the house where the traditional tea ceremonies are held. Once on this very spot stood the famous residence of the shogun Tokugawa. It is hard to believe, but you can find blossoming trees in these gardens at any time of the year. There are a lot of Japanese cherry trees, blossoming of which attracts many photographers and people, who love this national symbol. There is no point in telling you what the best angle or the best spot here is, because anyone can let their imagination loose and experiment. However, images of beautiful cherry trees and austere, magnificent skyscrapers will definitely turn out to be breathtaking. Many Japanese people come to the Hamarikyu Gardens for wedding photoshoots, so if you're planning on visiting Japan during your honeymoon, you know where to go at first. Moreover, if you're spending your winter vacation in Tokyo, you should visit the annual falconry and the performance of aikido fighters in the gardens.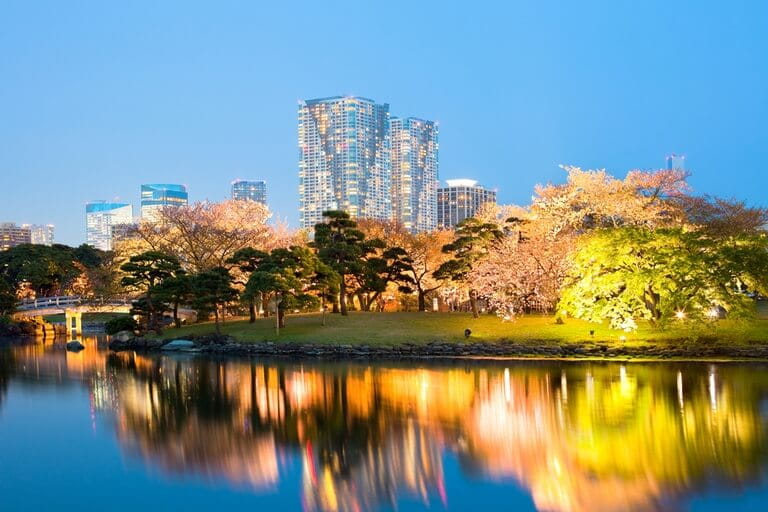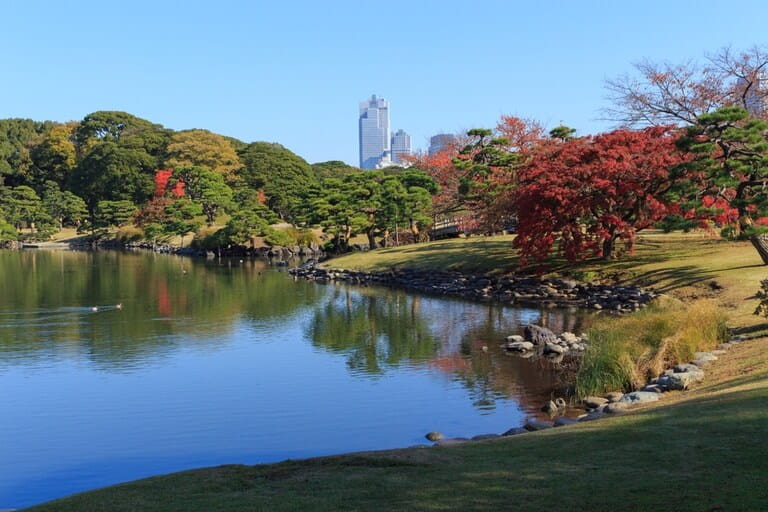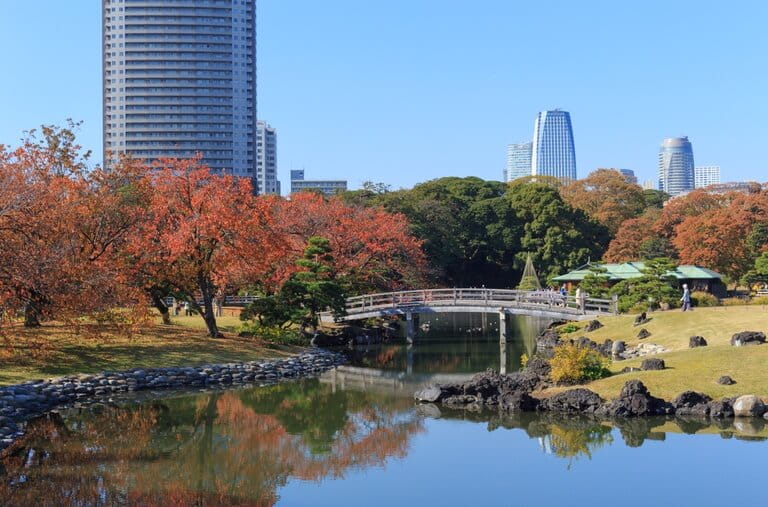 Location on the map:
Harajuku
The neighborhood of Harajuku may be the most popular place among the Japanese youth in Tokyo. It is filled with street fashionistas, who come here to see and to be seen, so to speak. Every day hundreds of representatives of different subcultures and fashion styles walk around this neighborhood. Harajuku becomes a hot-spot on Sundays, when Japanese cosplayers come out on the streets. These are people who dress up as their favorite characters from Japanese anime. You can also find stores with punk rock, hip-hop clothes and many more. There is no secret that famous designers from the land of the rising sun and from abroad come here in search for inspiration and ideas, which they can get from ordinary teenagers. Harajuku can be seen in many fashion magazines, so an image of this place can look like a cover of one of them. Many of those who come here on a regular basis will gladly pose for a photo, so don't lose this opportunity and take as many pictures as possible. It is rare that you see so many unique- looking people in one place. You may never have this experience again. Take selfies to show how excited you are, take pictures of people to capture their colorful and outstanding costumes, photograph anything you want. This neighborhood can be a great source of inspiration. You just need to turn on your imagination to the maximum!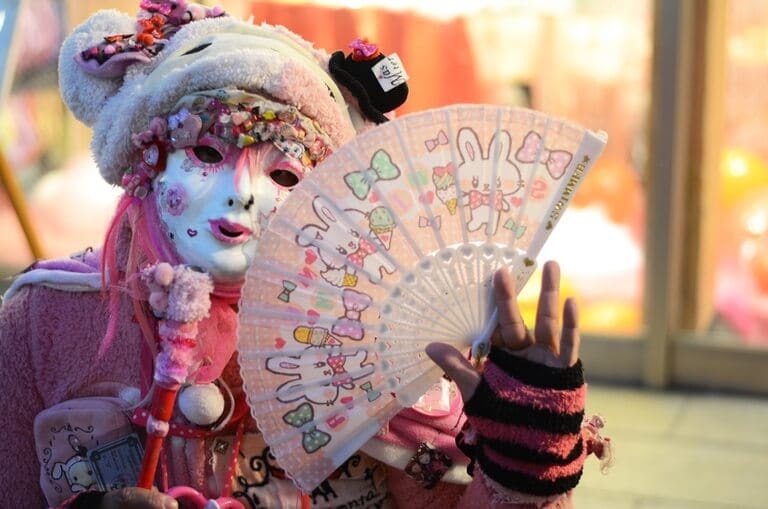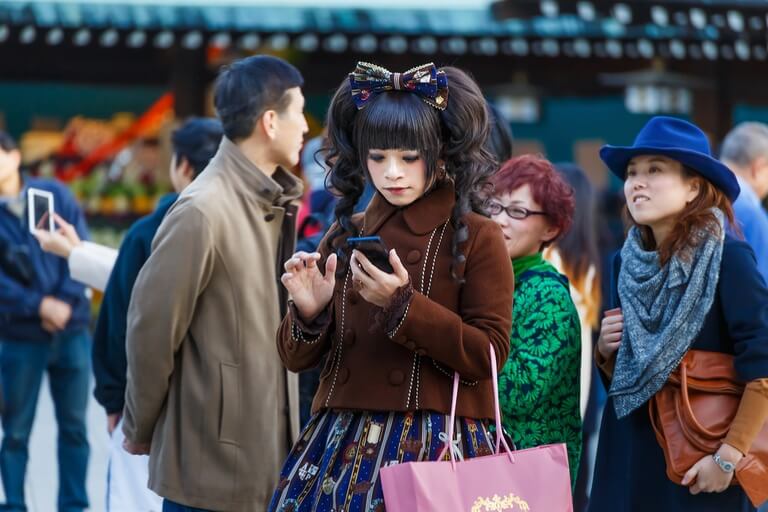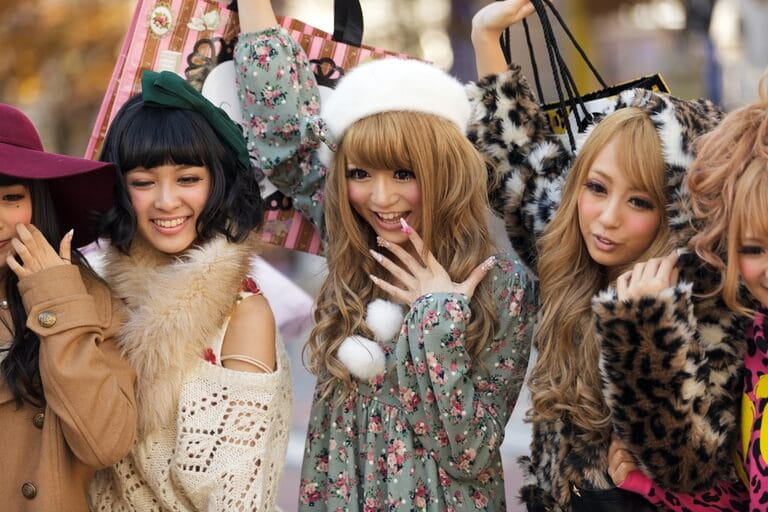 Location on the map:
Meguro River
The Meguro River passes through the whole Tokyo. The atmosphere here is similar to the Hamarikyu Gardens: it is a real oasis amidst forever changing industrial city. If you go down the stream, you will be able to find a big amount of breath taking spots for great pictures. Here you can photograph yourself and your loved ones as if you were going on a hike in the woods, in case you won't have a chance or time to get out of the city. Also, Meguro is the perfect place for taking photos that will capture a drastic contrast between the Japanese nature, which is serene, magnificent and as if not touched by the civilization and the hustling and bustling city, that never sleeps. The main peculiarity of this river and the only reason why this spot is included in the list is cherry trees, which grow on the both banks of the river. Of course, there are a lot of cherry trees in Japan, but here they look completely different.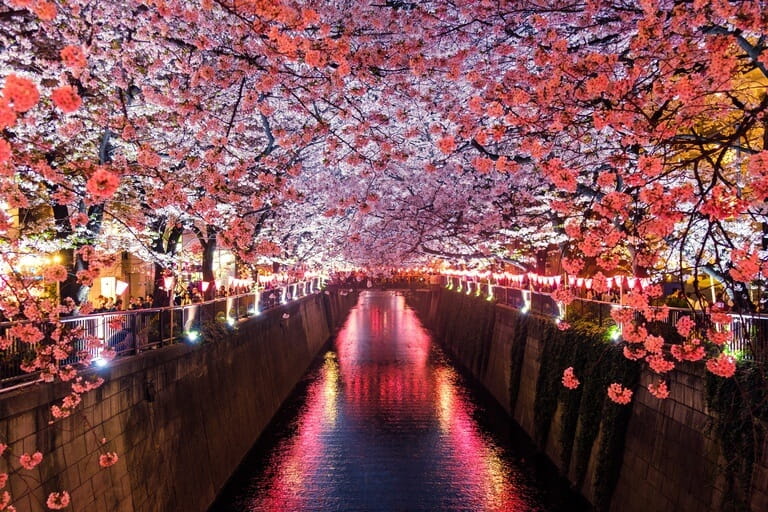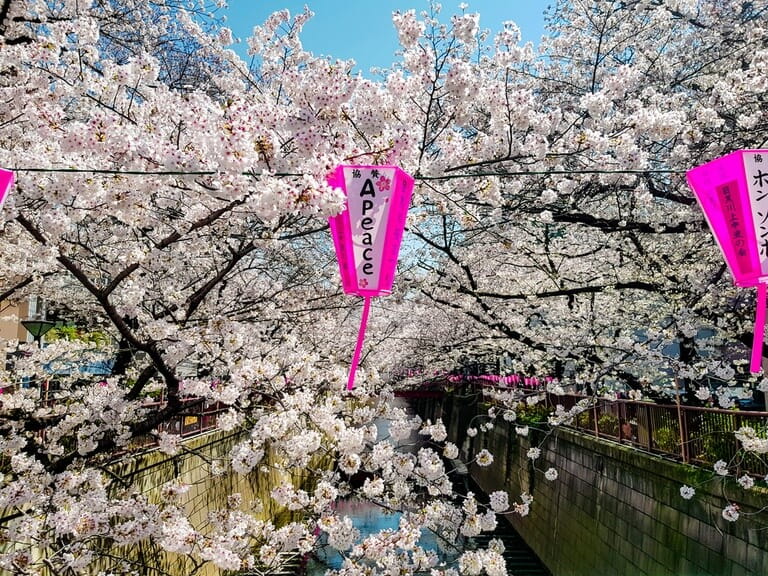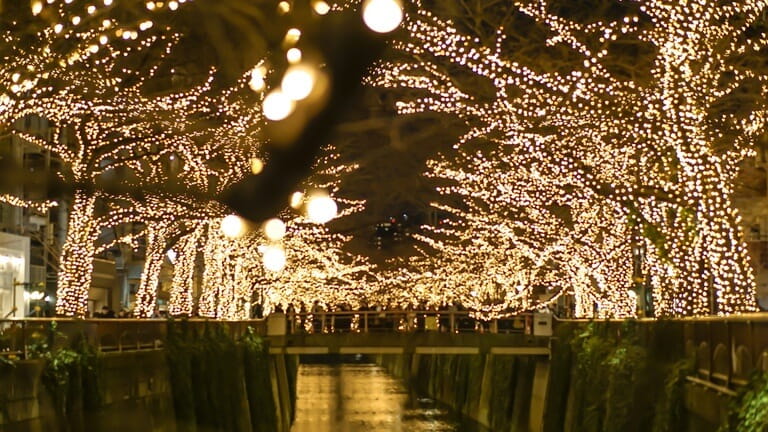 Location on the map:
Although it is a small country, Japan is a trove of incredible spots for travelers and photography enthusiasts to see. Unfortunately, not all of us have the luxury of time and finances to explore each and every corner of Tokyo. This is why we compiled this list for you. Hopefully, it will help you save some time and get a lot of positive emotions as well as amazing photos and happy memories. Have a safe journey!
Photos for the article were provided by the websites unsplash.com и depositphotos.com