We released Visual Watermark 4.23. We re-worked Output Setting screen in this section to make it simpler to use and moved Preview button here. Now it shows how Auto-Scale feature changes resulting images.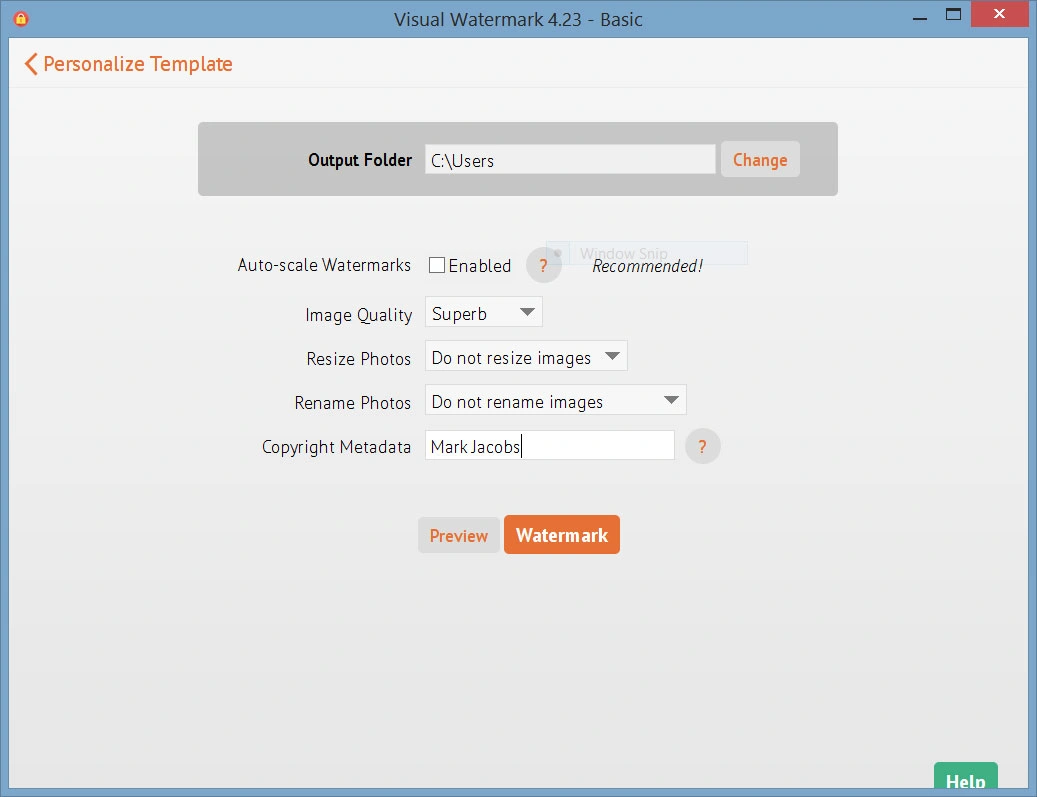 Auto-Scale feature changes watermark size for smaller and bigger images in the batch. For example, if your folder contains cropped photos, Visual Watermark will make watermark smaller for them. Otherwise, the watermark will look HUGE or will partially be out of the photo. This behavior you get with Photoshop and Visual Watermark fixes it. If it detects you need Auto-Scale feature, it will highlight it with "Recommended!" tag. However, it's still up to you to decide if you want to enable Auto-Scale or not when watermarking photos.
Also, this update includes:
German and Italian translations
This version fixes non-color managed CMYK images. Visual Watermark now uses ISO Coated 300% profile for them.
Visual Watermark 4.23 fixes saving of some GIF files, handled incorrectly by previous versions.
Fixes font rendering on some Windows-based machines.
This update is immediately available for Mac and Windows on our website:
It's free for all current customer and will update you current copy automatically. More updates are coming. So stay tuned and good luck!