Have you ever heard the phrase, "Google it,"? Today, 83% of consumers in today's society turn to internet search engines to seek answers, whether they are looking for a job, service, reviews or information. The Internet evolves and Google search-driven market intensively increases year-over-year. Your business website, nowadays, is the best and most acceptable source of information about your brand and services.
If your business has a geographically-based market area, you can significantly improve it and make more money by focusing and promoting your services to local customers through local SEO.
Local SEO (search engine optimization) is the process of optimizing your website so that it appears in the first positions of Google, Bing and Yahoo for searches that are related to your area / city / country. This is a highly effective form of local online marketing.
Why Local SEO?
A fully SEO optimized website gets your business discover online easily. More visibility online means more business. With local SEO, you can target your local Internet users and get them to your business website. People are turning more and more to the Internet to find local services and products. A search optimization strategy that focuses on those local searchers will drive the highly targeted visitors to your website – visitors who are seeking exactly what you offer. More people searching for businesses in your area will know about your existence. This will make your brand more recognizable and also raise awareness's about your business.
Get Ready for Website Optimization
Be Everywhere Your Buyers Are
Submit your website to local search engines and trusted local directories. Add your business to Google+ Business and register with:
Yahoo!Localworks and Bing for places pages should be linked to your Google+ Business page.
Remember to be consistent in the address detailed you are using. Use the same address consistently throughout all places, networks.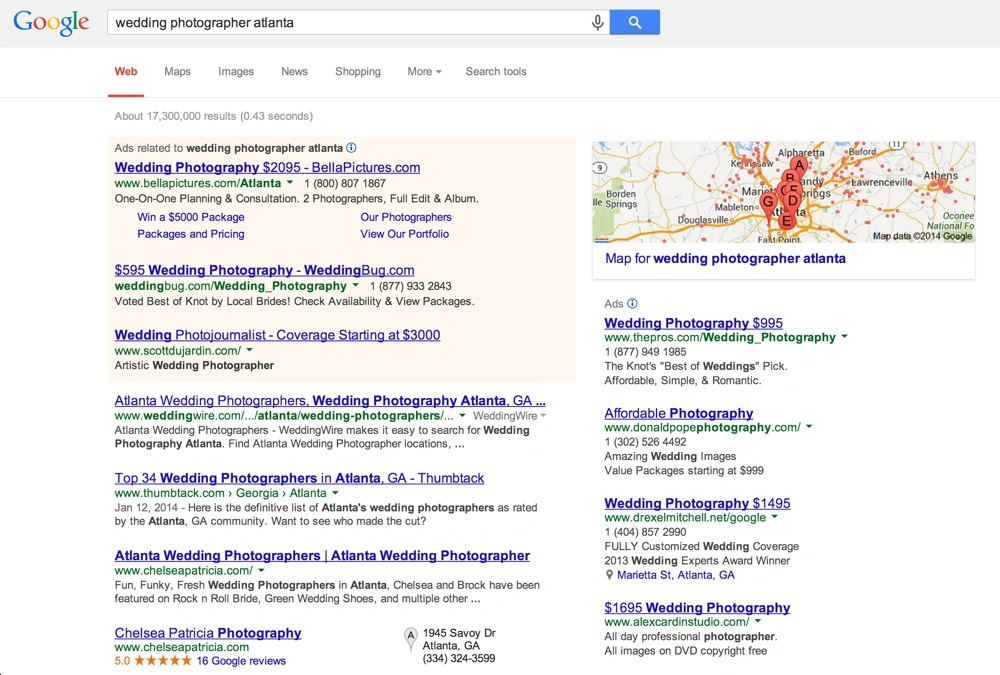 Keywords
The single element driving traffic to most websites is not the visual part of the website – it's the wording. Search engines do not see the visible parts of your website – they only see the words. Carefully select and use location-specific keywords in your content. A well optimized site should be both optimized for search, so visitors can find you.
Build a list of local keyword variations http://www.5minutesite.com.
Check the length of Title and Description tags with http://www.metalength.com
Customer Reviews
A satisfied customer is your best marketer. You can always include in your website a place where your customers can leave reviews. Additionally, there are a lot of customers who have joined social networking sites who can simply include your website in their blogs and web space. Reply to all reviews (either good or bad). When you reply this will encourage more users to leave reviews.
This creates good backlinks to your website thus increasing your visibility and marketability. This is also a good way of localizing your SEO campaign.
Give Customers the Right Info
Make sure that your contact information and full address are visible on the home page. You can also add a map in the contact information page.
Start a Blog
Search engines love blogs since they have frequent updates and lots of content. A frequently updated blog with good content can shoot up the search rankings.
Writing is important. Blogging is a great way to build a personal connection with people. A blog is your personal hello to showcase your work; it's a critical cornerstone to marketing and customer service. It gives you the opportunity to introduce yourself, give your prospective clients a look into your motivations – information that will be important to their final decision. Blogging is a way to show your creativity and get your thoughts out into the world for free.
Social Media Sharing
It's a fact that social media (Twitter, Facebook, YouTube, Google+, Pinterest, Instagram) sharing is one of the most effective means of attracting new people to your website.
Local SEO Tools
Local SEO Plugin for WordPress
This plugin for WordPress helps you to set up your website in a way that will rank higher in Google for your local community. Above that, it largely improves the usability of the contact page of your website.
Pricing starts at $69.
https://yoast.com/wordpress/plugins/local-seo/
Get Found
With get found, you can publish your business information on a variety of search engines, social media and top local sites in just a few steps. So you can be everywhere they are looking.
Pricing starts at $4.49/month
http://www.godaddy.com/products/business-marketing.aspx
Additional online resources:
Top 20 Local Search Ranking Factors – An Illustrated Guide