The world has never witnessed a genius who received the immediate recognition from the public without doing anything about it. This is true for any professional photographer as well. No matter how gifted you are your talent may go unnoticed unless you take certain steps to advertise your work.
Preparation goes first (and foremost)
Before introducing himself/herself to a customer, a good photographer should become a good promoter. Quite obviously, the most sure-fire way to attract customers is to stand out from the crowd and show your uniqueness. But your potential clients won't even know you exist, unless you give them such an information. The personal info is the main and the absolutely indispensable engine of commerce.
Define your goals. Make sure you know your target customers: is it an art dealer, a gallery, an image bank or a photography company? What kind of photos are they looking for: landscapes, portraits, stock photos?
According to the demands of your target clientele and their preferred genre, build the photographic portfolio to present your best works. If you aim for the different types of audience, then group images in your portfolio into relevant categories, for instance, editorial, advertising, decoration or art photography.
"A picture is worth one thousand words" – this saying could be a nice motto for any photographer.
Promotion of photos is the cornerstone of your successful business. All the possible media are at your disposal: having your own website; keeping a blog, where you can maintain interaction with clientele by answering comments and asking for their opinion; advertising through social media; organizing free exhibitions to work up a reputation.
Here's one more tip. Use any opportunity to take your business cards out: it's cheap and very effective, helps you to create the solid base of contacts. Place your cards on special boards, shop counters, at local stores and restaurants. Despite rapid development of digital technologies those paper clips are still useful. Design it keeping in mind your target market, brand and style!
Sooner or later your potential client will contact you and in most cases your first interaction with him via phone or email will result in a meeting.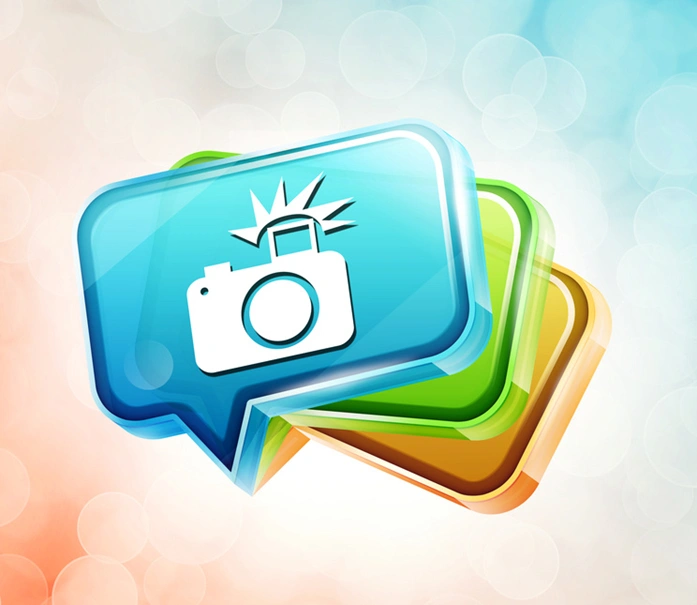 You may make a watermark for your photos with your name and contact details. If a potential customer sees an image she likes, she will immediately recognize where to find the photographer.
Humbleness is no good if you want to sell something
The main challenge: art of selling
This meeting could be both virtual and physical: a face-to-face interview, a phone or Skype conversation, even an on-line chat.
First of all, always keep your customers' needs in mind. This is a must for any type of marketing. You should tell a client how he could benefit from your work, not just how wonderful they are. Be aware of all the advantages of your photos, as well as the soft spots.
Secondly, while the quality of your photos is of paramount importance, the personality is what actually sells your work.
What you should say while presenting your work to people totally depends on what you would like to achieve by meeting them. Be completely straightforward, amiable, honest, and respectful during the entire professional relationship, even when it comes down to a quick phone call. Pay attention to your phrasing. Which of the following sounds better: "Let's look at this part of portfolio, I like it best" or "I'm eager to photograph for your magazine, and I think these images could be appropriate for your needs"?
Finally, make sure everything looks nice and clean. That counts for your appearance and for the look of your portfolio. Choose the way you are going to present it: make a good presentation on your computer or prepare a beautiful album for printed photos.
After-sales promotion or Each client is a goldmine
You've just closed a deal? Congratulations! But that's not the end of the story. Your next goal is to make this particular client a regular one and to draw more customers. The best way to do that is, of course, to keep each of your clients satisfied.
Do you have a customer database? We recommend setting up one as a useful tool of after-sales marketing. Mail new samples of your work to the clients as well as the posts of your blog. In other words, stay in touch. Your customers are your good friends, aren't they?
Create a discount system for loyal clients.
Do not scruple to ask for feedbacks! Their testimonials on your website will encourage other people to share the joy of working with you.
To sum up, all these methods contribute to the so-called word-of-mouth marketing. Many people make their livings entirely working this way. So do not neglect the opportunity and enhance your audience. Good luck with your efforts!