Alas, nowadays it's hard to protect your artwork from unauthorized use. In this respect, the Web is especially inhospitable towards photographers. You are probably aware of some outrageous photo-thefts discussed in the media. If you are a professional or amateur photographer, make sure that your photos are duly protected from illegal use. Always create a watermark for your photos. If you suspect that they are used illegally somewhere, you can check your suspicions. Just use one of the following services.
TinEye (http://www.tineye.com)

TinEye is one of the first image search services, and one of the most popular ones too. Even a novice user will easily learn using it in no time. Just load an image you want to search for, and you'll see the search results in a few seconds.
If you are a professional photographer and want to search for your photos on the Web, you can download a TinEye plugin for your web browser. The plugin will let you search for images without visiting the TinEye website.

Google Images (http://images.google.com/)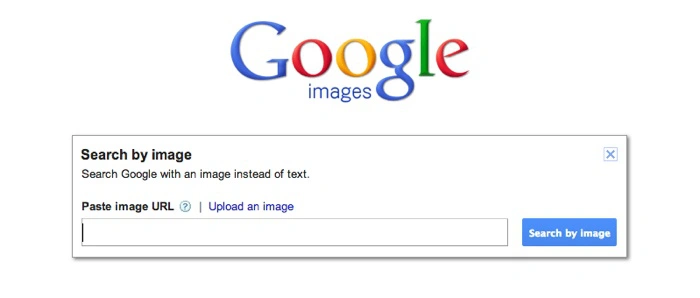 When Google saw TinEye's success, it decided to develop its own tool that would let users search for their images on the Web, and also search for information about persons or things shown in the photos.
Just load your own image or enter the URL of some image on the Web, and Google will instantly search through its huge database and show the results. The search results will include not only the number of copies found but also the number of similar images; if some persons or items are shown in your image, Google will try to find out who or what are they.
Using these services I noticed that Google provides much more results than TinEye does. Probably, TinEye indexes a portion of the Internet, but not every page available.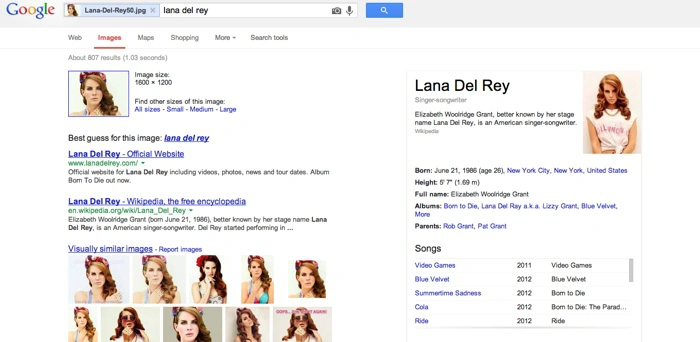 PixID (http://ideeinc.com/products/pixid/)
PixID is an improved image search service created by TinEye developers. Its key advantage is that it lets you search for photos not only on the Web, but also in print publications. The PixID database contains thousands of various magazines and newspapers, so it offers very powerful "offline" search capabilities. PixID can find even images modified beyond recognition, so you can be pretty sure that it will find almost any "borrowed" photos of yours.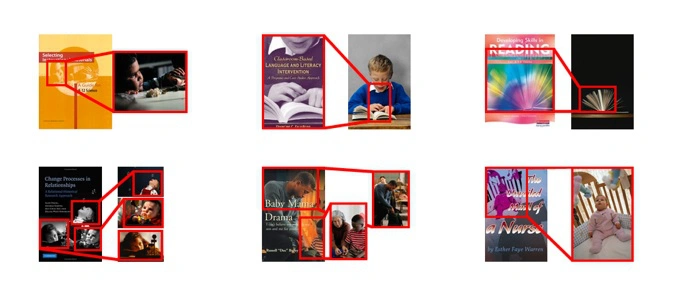 Digimarc (http://www.digimarc.com)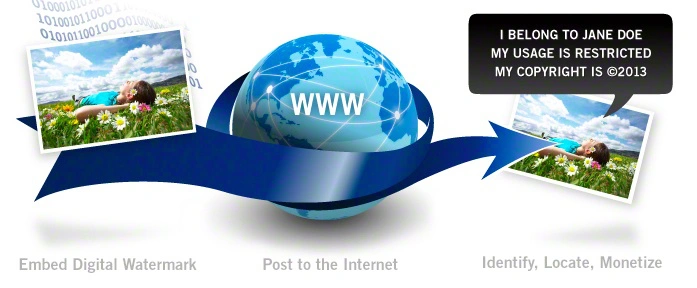 Digimarc is probably the most professional service for photographers. Actually, it's a commercial package of various tools. You can choose from these versions: Professional, Small Business, or Enterprise. With Digimarc's tools, you can not only find your photos used illegally on the Web, but also make some money.
That's because Digimarc is a unique media content platform. Just add a special, inconspicuous watermark to each of your photos. (You can do that in Adobe Photoshop, which includes the Digimarc plugin since 1996.) You can include copyright, contact details, the cost of the license for your photo, and more. This way, people interested in your photos can use an online tool or special mobile application to extract your contact details from the photos, and get in touch with you.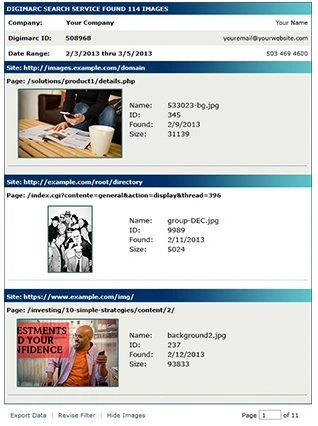 Using these tools or not, it's always a good idea to watermark photos and add copyright notice to your photos. Watermark claims image is yours and there is a high chance you will give a big compensation if the watermark is removed.