Whether you need slideshow presentations at work, to create a cool wedding album or document your family trips, creating professional slideshows has never been easier. Even if you are not much of a technical person, you can still create beautiful slideshows with the right program.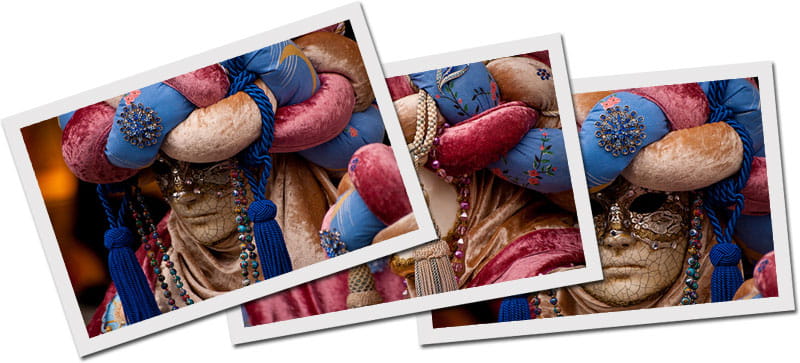 Here is a breakdown of the tools you will find on any professional slideshow program:
Transition Effects
The first tool you'll need to create your slideshow is Transition Effects. This will help you add a lot of buzz to your presentations. If you want to make some really nice looking slideshows, make sure to pick software that has lots of transition effects.
The more effects, the greater the fun and flexibility. Make sure your software lets you upgrade the effects and transitions with special packages, so you stay updated with the latest selection of 2D and 3D visual effects and transitions.
Zooming
The chance to add dynamism and zoom in & out to your photos is another great feature when creating presentations.
Editing
Good software will allow you to resize your images later on and spruce them up a little by removing red-eye and adding filters.
Timing
Timing is another important function of slideshow presentation programs. It's best to select programs that allow you to have full control on timing.
Text Function
Another important tool is Text Function. Choose software that allows you add animated text on your presentations.
Voice Recorder and Music Adder
This is a really cool feature of any professional slideshow program that helps you add stories to your slideshow by using your own voice and adding sounds to enhance your presentation.
The Friendly Interface
Probably the first thing you should be looking for on a slideshow program is its Interface. It should be really easy to use with intuitive menus and easy to follow instructions, so you don't spend a lot of time learning how to use the program.
Designing capability
This feature is really important and you won't find it in all slideshow programs. It's probably best to try out different programs before making a purchase and even using a free version on your most important presentation. Most slideshow programs have a trial version of their software, so you may want to take advantage of it.
Available Formats
Another major feature is the software's available formats. Some programs allow you to save your slideshows into a flash format, while others provide an Mpeg-2 format. Professional programs, however, allow you to save your work in nearly any file format.
The most popular formats include:
QuickTime
Windows Media
Flash
Mpeg-2
Avi
Exe
Mpeg-4
There are certain slideshow programs that can turn your work into screensavers, DVD, Super Video CD, iPhone and HD playable videos. So make sure you check the available formats before purchase.
Customer Support
Client support is a very important aspect of any software product. I highly recommend that you only consider those programs that provide great help and support.
Know What You Want To Do
Make sure you know what you want to accomplish with the slideshow maker. Professional slideshow programs give you total control over each phase of the slideshow creation process. This is very important, for instance, if you must match the soundtrack and the video precisely for maximum effect.
But if you're like most people, you may not need all the advanced functions and setting that a professional slideshow maker provides. You may not want to spend your whole day editing DVD slideshows, but instead get a friendly wizard that lets you create nice slideshows using the Drag & Drop function and many output options.
Wedding Slideshow Makers
Most people use their slideshow makers to create fun and entertaining wedding albums. You can use any of the programs available, but if you really want to create an impact, I suggest you look into the more advanced software, at least one that lets you couple video clips with photos for maximum impact.
Free online slideshow makers usually come with some sort of limitations (e.g. logos and watermarks) and won't give you the control you need to create professional work. Some of the basic features that you'll need from your wedding slideshow program include a lot of transition effects (e.g. page curl, rotate, flip, fade and overlays, texture blends, perspective, etc.)
Total control over timing is a must. It's really not as complicated as it sounds, it's mostly Drag & Drop work, but you'll also have to change display duration of a photo or video or to match a photo to the soundtrack.
Online Slideshow Makers
You might find that the best slideshow program for you is not necessarily one that you install on your computer. You can find some excellent online photo slideshow makers that anyone with an internet connection can use.
The main benefit of using an online slideshow maker is that you no longer have to use a fast powerful computer, as all the background editing and crunching is being done online. All you need to do is upload the images you want to use and add some text and the slideshow service will edit and create the slideshow for you.
Plus, many online slideshow makers let you add background music from their extensive music library. When the presentation is done, they will send you a link to the finished slideshow so that you can download it on your disk. Some sites will even upload your presentation to your Youtube or Facebook accounts if you provide them with some account details.
As with any free software, there are some drawbacks. Unlike installable software that runs on your computer, you have very little control over the production and animation processes. Your presentation is created using predefined templates and relatively simple transition effects.
But, again, if all you need is a nice looking presentation that captures some of the best summer trip hot spots or you just want to outline the main pointers in your report, then almost any free tool will do the job just fine.
Also, consider watermarking your photos before publishing them online.