Digital photography is not simply about taking pictures, the editing of these pictures is one thing that make it so flexible and exciting, allowing stunning post production effects and touch ups. Choosing the right software to assist you in this process can be daunting, especially for amateur photographers.
The most popular photo editing software on the market is undoubtedly Adobe Photoshop. Most professional photographers use this software, which is known as Adobe Photoshop CS5, although it is quite complicated and takes a lot of learning, plus it is rather expensive. However, many of it's basic edition options are easy to understand, therefore a beginner user may obtain exceptional results. Adobe Photoshop CS5 is not recommended for amateur photographers, it is best to start with the simpler, and much less expensive versions.
Adobe Photoshop Lightroom (for PC) is the software preferred by many photographers. It is far less complicated than CS5, yet still produces professional results. It is quite user friendly and offers many of the facilities that CS5 has. The intuitive environment and controls of Lightroom are easy to master and let you quickly and smoothly accomplish your essential photography tasks.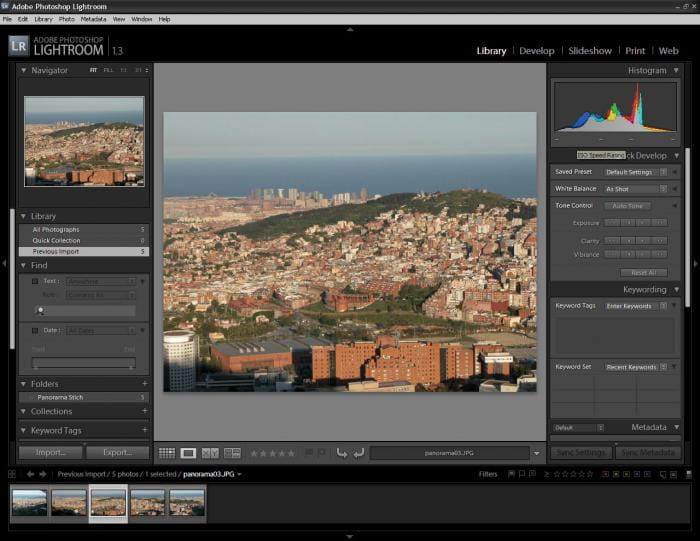 Aperture is similar to Lightroom, but is for MAC use. It has many of the same features and is easy to master. Aperture has a great feature that recognises faces and places, allowing you to organise your photos easily. Aperture uses face/place detection technology to find faces/places in your photos. Once you identify a person or place, it quickly scans your library to find more photos that match. For example, you took 2000 pictures at a wedding and you want to find all the photos with the brides sister in. Once you have identified her face in one photo, Aperture finds other photographers that she appears in, then you simply confirm the suggested matches. Simple.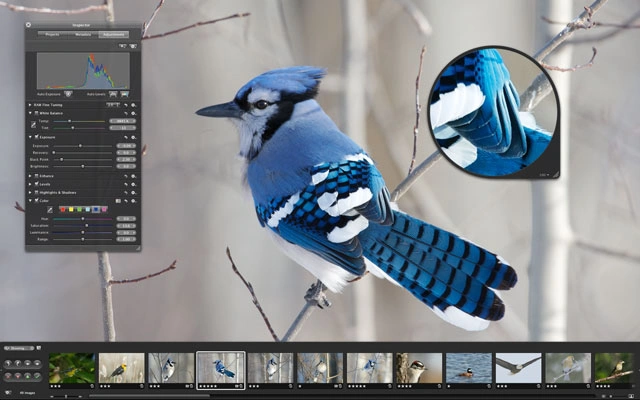 GIMP (GNU Image Manipulation Program), is a free software application graphics editor, primarily employed as an image retoucher and editing tool. It is widely available on the internet and there are many versions of the software. It is tailored for the most popular operating systems including Microsoft Windows, Apple Mac and Linux.
GIMP stands for General Image Manipulation Program, but in 1997 it became part of the GNU Project. The acronym GIMP was changed to GNU Manipulation Program, but is still widely known as GIMP. You can download it free, for whichever operating system that you use here: http://www.gimp.org/
While it is quite basic compared to Photoshop CS5, it has all the basic tools than an amateur photographer needs. Once mastered, it gives a good base knowledgeable for using the more advanced software programs.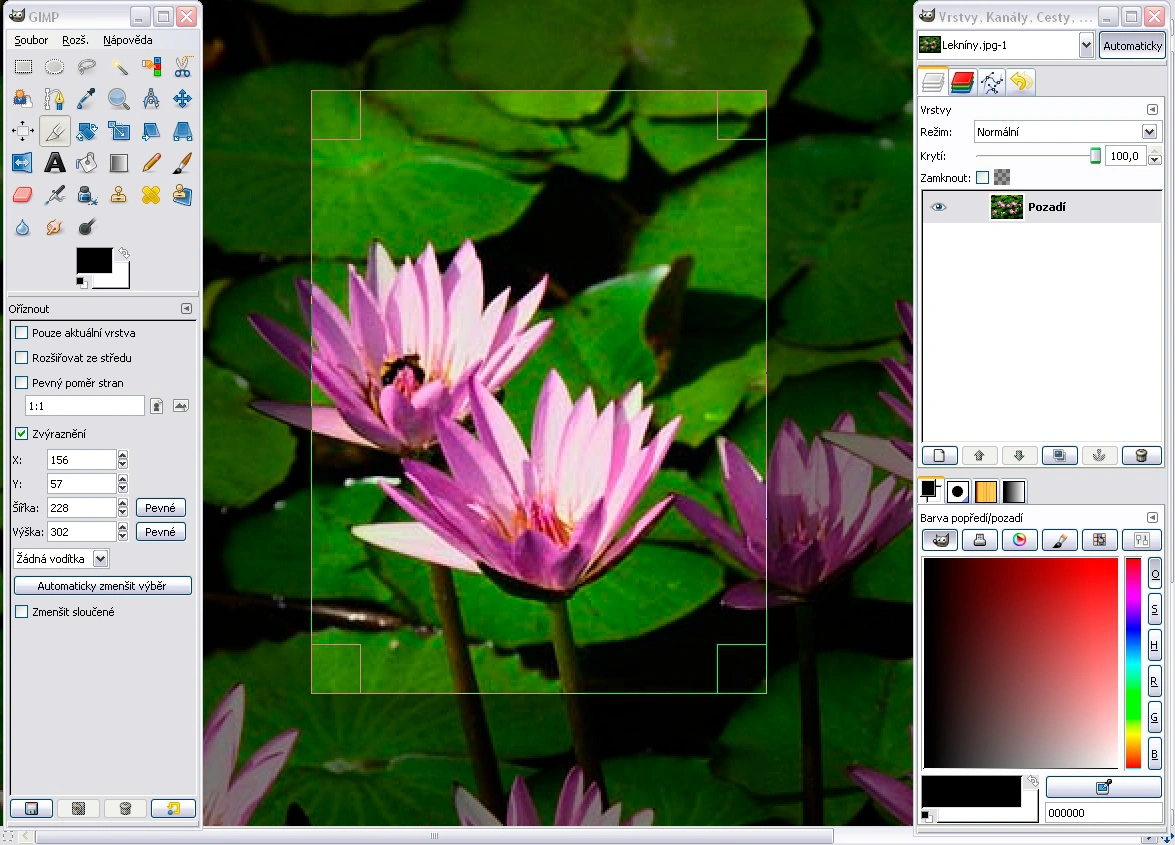 Visual Watermark is watermark maker software for Windows and Mac. It allows you to protect your photos before publishing them on your website or on a social network.
Picasa is free photo editing software from Google, it is available to download here: http://picasa.google.com
Picasa is very simple to use, even for the most technology challenged. It improves almost any picture with a 'one-click fix' for common problems like red-eye, colour, and lighting. It also has tuning and some special effects for more creative projects. It's simplicity lends to being one of the most downloaded free photo editor currently available.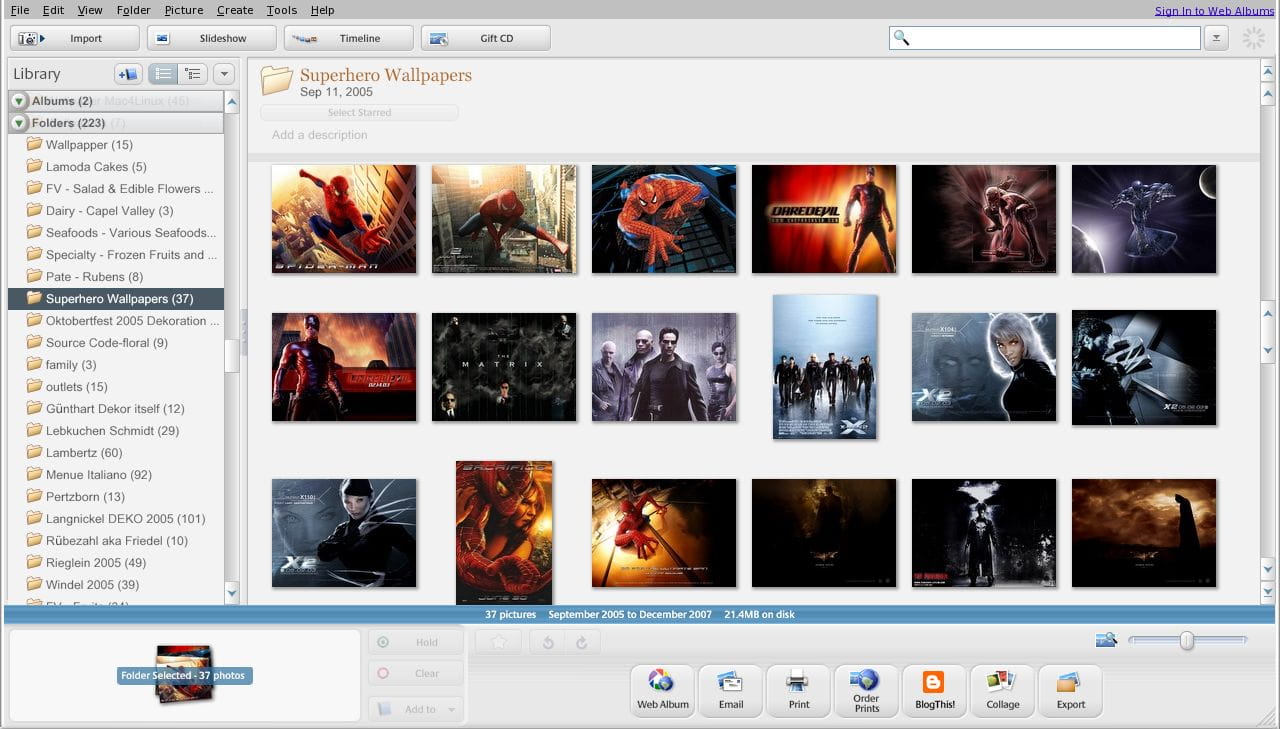 Phocus is also a free photo editor, and is available for download here:
http://www.hasselblad.com/products/phocus.aspx
"Phocus software provides all the power, performance and advanced tools that discerning professionals desire in an easy-to-use and attractive working environment, making even the largest files simple to handle."
The main problem with the Phocus software is that it will only process Hasselblad's version of a RAW file. If you take your pictures in RAW, then you won't be able to benefit from this software, but if Hasselblad is your thing, this software will do all the tricks that you need.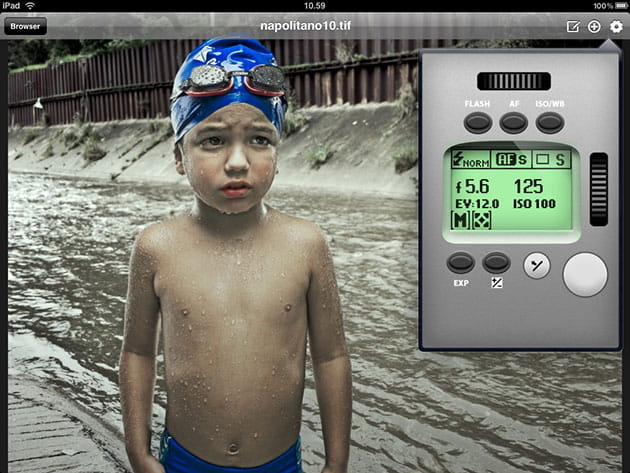 Inkscape as another very good free photo/image editor. It's available for most operating systems including Windows (newer versions only) and Mac. Inkscape is available as a free download here: http://inkscape.org/download/?lang=en
Inkscape is an open-source vector graphics editor similar to Adobe Illustrator. In contrast to raster (bitmap) graphics editors such as Photoshop or Gimp, Inkscape stores its graphics in a vector format. Vector graphics are a complement, rather than an alternative, to bitmap graphics. Each has its own purpose and are useful for different kinds of things. Raster graphics tend to be better for photographs and some kinds of artistic drawings, whereas vectors are more suitable for design compositions, logos, images with text, technical illustrations, etc. Inkscape can import and display bitmap images, too. An imported bitmap becomes yet another object in your vector graphics, and you can do with it everything you can do to other kinds of objects (move, transform, clip, etc.)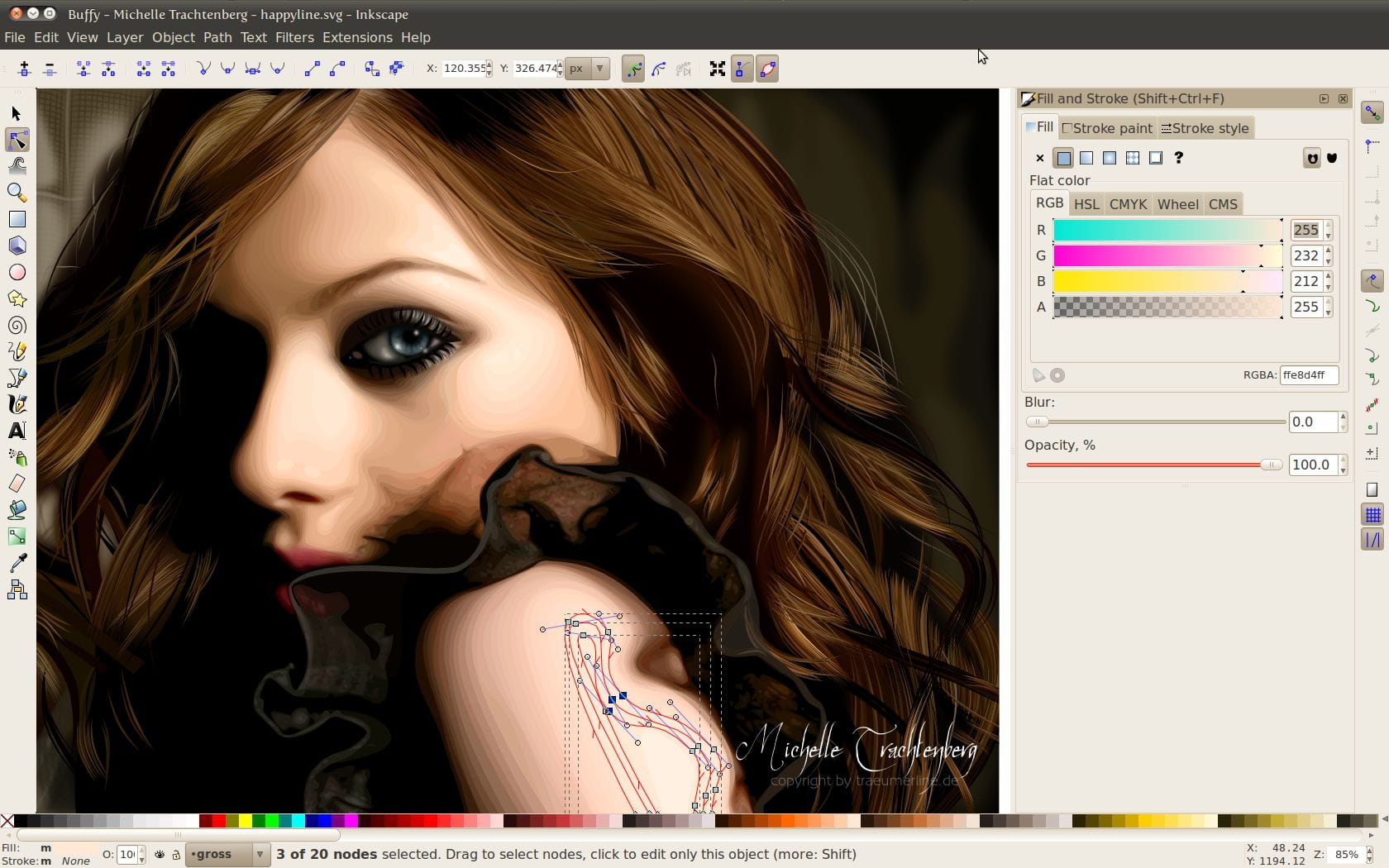 GIMP, Picasa, Phocus and Inkscape are all free software, therefore making them very attractive to many photographers, amateurs and professionals alike. They should only be downloaded from the sites that produce them, hence eliminating the risk of viruses.
Whatever you photo editing requirements are, there is a software out there to suit your needs, and pockets. It is best to start with the simpler programs and work your way up to the more advanced ones. Enjoy taking the pictures, enjoy the editing, enjoy the end results.