What is Google+ ?
I guess that all of you have already heard about a new overwhelming project from Google – a social networking service code-named Google+.
It was born only 1 month ago, but has already got more than 10 million members and one of its basic approaches to social networking (so-called 'Life Circles') is agreed by many experts to be the thing that users will like very much – so much that Google+ will be able to make a revolution and replace Facebook on its throne.
Of course, all these things are accompanied by a very loud buzz from people who already participate in a new Google network or who just evaluate its pros and cons. Most of this buzz seems to be very positive and full of excitement, while some news makes me feel anxious.
Fine Print in a Google+ License Agreement
One of the mostly discussed things that alarmed a lot of people all over the world is a "fine print" in a Google+ license agreement. Originally admitted in this article by Scott Bourne, it declares:
"By submitting, posting or displaying the content you give Google a perpetual, irrevocable, worldwide, royalty-free, and non-exclusive license to reproduce, adapt, modify, translate, publish, publicly perform, publicly display and distribute any Content which you submit, post or display on or through, the Services."
also
"You agree that this license includes a right for Google to make such Content available to other companies, organizations or individuals with whom Google has relationships for the provision of syndicated services, and to use such Content in connection with the provision of those services."
and
"You understand that Google, in performing the required technical steps to provide the Services to our users, may (a) transmit or distribute your Content over various public networks and in various media; and (b) make such changes to your Content as are necessary to conform and adapt that Content to the technical requirements of connecting networks, devices, services or media. You agree that this license shall permit Google to take these actions."
Though most Internet users think that this part of a license agreement is added by Google simply to avoid all possible claims to how they share and replicate information submitted to Google+ by its members, in fact this can also mean that after sharing your photos to this web resource, your rights to these images will be at risk.
What Does This Privacy Policy Mean?
Professional photographers know a lot about DCMA and other laws that help them protect their rights. Professionals are the first people who will think about rights for their images because this is their bread and butter. So, if you are a photographer who makes money by selling your photos, there are two possible scenarios when your photos become at risk:
You share high-quality pictures (for example those that can be printed at a large scale).
You share exclusive photos (those that catch a historical event never happened before and after the moment when this photo was made).
In both scenarios, if you publish your photos "as-is", it is a high risk that they can be stolen. Of course, in most cases you are able to protect your privacy and fight for your copyright, if you find out that someone uses your photos without your legal permission. However, in case you sign the Google+ Privacy Policy, you'll not be able to do this, because you have granted rights for your images to Google.
Okay, you can say that this is risky only for professional photographers. Really, even if you are an amateur photographer and simply make photos of you, your family and your friends (and I believe that most Google+ users will belong to this category), you can also start worrying about your photos – when and how they will be used. You may want to make a watermark for them.
For example, more than a third of UKmarketing, PR and publishing professionals (37 per cent) admit to using images illegally from the Internet. A survey of UK creative professionals by Deutsche Telekom's online photo agency (Polylooks.co.uk) founds out that not only a great number of creative professionals use images from the Web without paying for the rights, but additionally, most do not understand the meaning of the terms 'private use' and 'rights managed' (dpnow.com).
81.4 per cent of creative professionals, that have used an image without paying for it, did not feel guilty.
So, we have a problem, and the following section reveals an evident solution.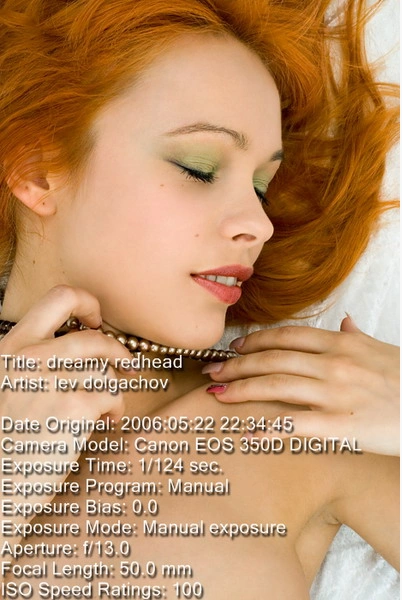 Protect Your Photos before Sharing Them!
If you still want to participate in a new social network, but don't want to miss your right for these photos, there are some ways to protect your pictures.
The most obvious way to protect your photo is to add a visual watermark to it. These watermarks can either contain some generic text like "Sample" or "Not for commercial use", or instead contain your name or contact information, so that if someone decides to re-use this photo, she will easily finds how to contact to you.
Adding such watermarks is very easy with the Visual Watermark software, which can seamlessly add any watermark to all your photos in a batch. So, try it, then share your photos to Google+ and tell me what you think!