Visual Watermark is a image watermarking tool for Mac and Windows. Since Mac-version is a much newer program, it lacks some features existing in the Window-version. One of them is the capability to add your own logotype stored as an image file.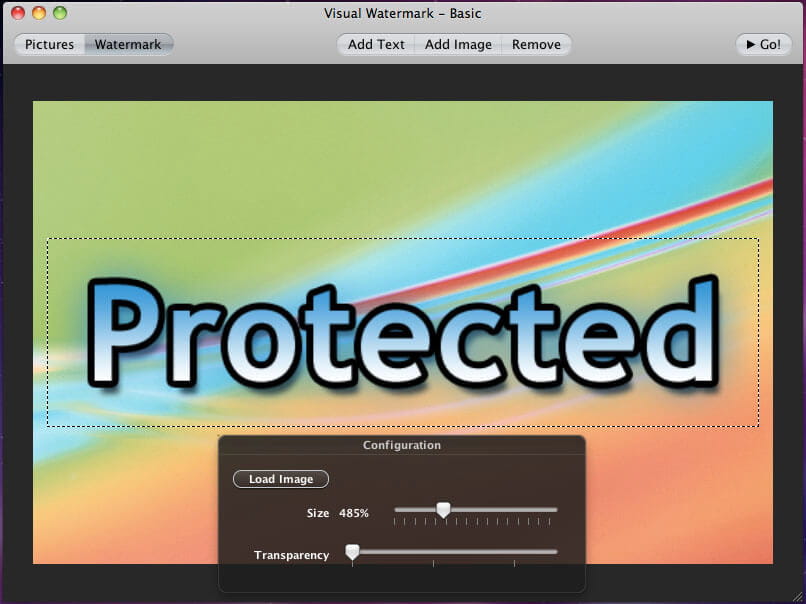 Yesterday, we have added this capability to the Mac version too. An update is already on our website and is available as a free upgrade to all existing customers.
To add an image to your watermark, click the Add Image button next to the Add Text button you've used previously. You will see an open-file dialog which allows to find and select your logo image file. Click OK and Visual Watermark will place your image onto a picture.
To change image size, use the Size slider in the Configuration window. You can select anything between 10% and 1600%. We use bilinear scaling for displaying purpose and best-quality bicubic scaling for watermarking purposes.
Please let me know what you think.