I'm very proud to show you the very first screenshot of Visual Watermark working on my Mac. It's just a baby, not a real program, but it already runs and shows selected pictures. Here is it: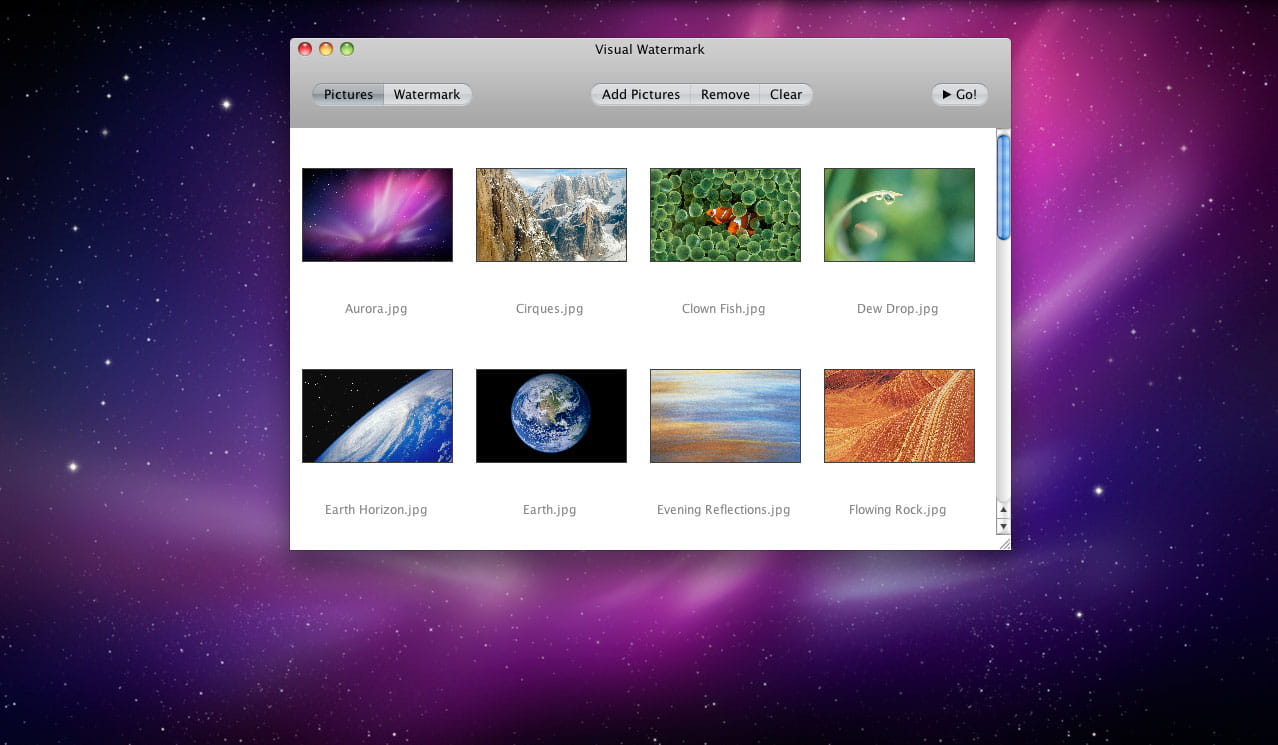 If you saw our scetches, you may notice the program looks a bit different. That's true – we changed it according to the feedback we got from our mates developing for mac for many years. I will appreciate any comments from you as well.
Hey, stop! When will we get a real program? I expect to see the first beta (test) version in 2 or 3 weeks and a final release within 5 or 6 weeks. Not so long, actually. Probably, it will be a gift for the Independence Day:)
Updated May 05, 2011
Here is a screen capture of a watermark editor in the mac-version of Visual Watermark.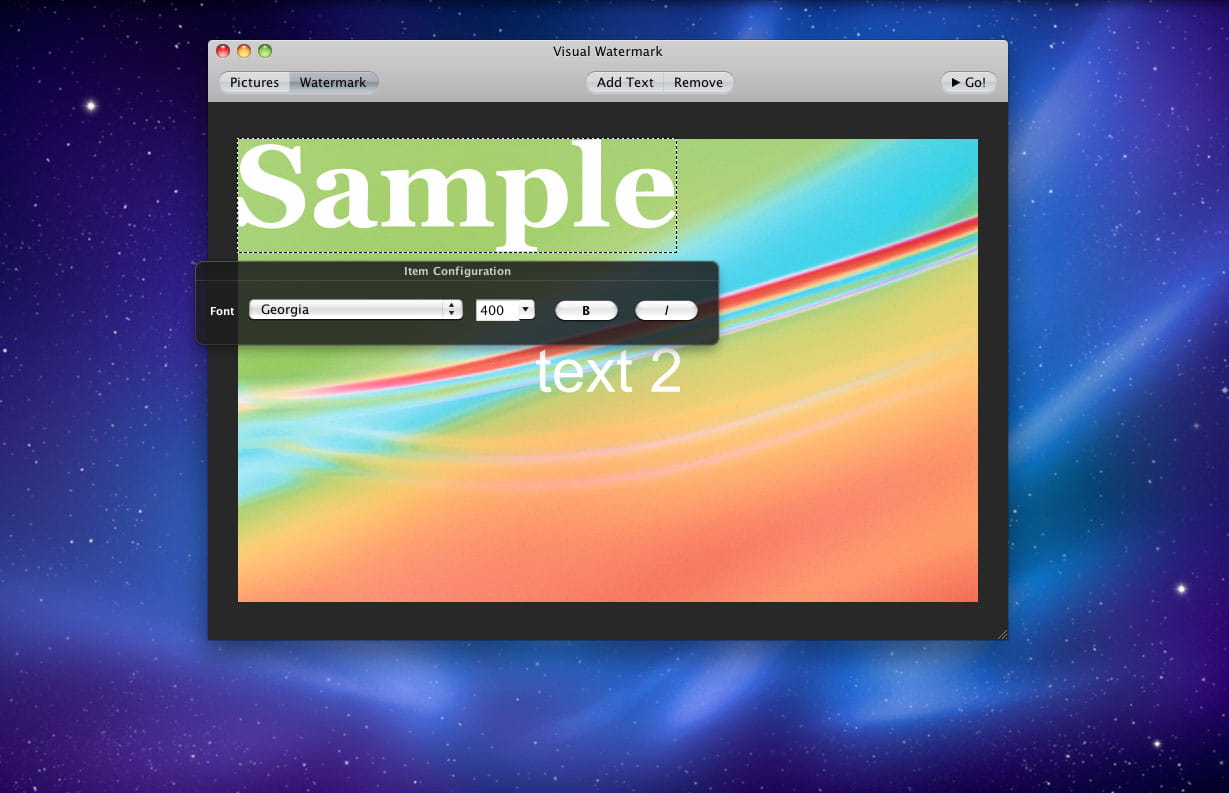 The watermark is made of two text items (pictures items aren't ready yet), one of them is selected. Visual Watermark display a transparent panel next to the selected item with its settings: font, size, style and so on. The panel is shown very closely to the selected item to minimize mouse movements and save some seconds when editing watermarks. We still have to finish watermark anchors, picture items and watermarking dialog to supply the first version of the program. I thinks it will be May 25 or 26 if we don't face any unexpected troubles further. Stay tuned, I will post a download link here as soon as I have it.
Updated May 23, 2011
I'm sorry for not writing for so long, but we wanted to release ASAP and had no time for the newsletter. But… We're ready to show you the first version of the program!
The most important thing… Download Link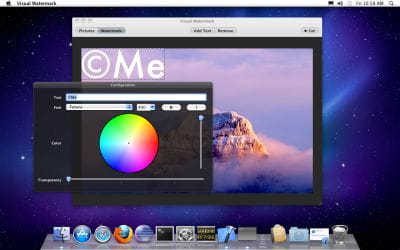 And here you can find a quick introduction to the program: https://www.vimeo.com/24111408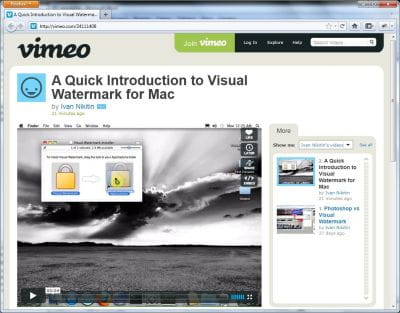 What this version does:
It watermarks JPG, PNG, GIF and BMP files;
It uses all your CPU cores to watermark your pictures very quickly;
It allows the creation of semi-transparent text watermarks;
It renders text much better than Windows-based version does;
It correctly places watermarks on both portrait and landscape pictures;
It allows format conversion.
What this version doesn't (yet!):
It doesn't auto-scale watermarks: if some of your pictures are bigger than others, you may have cropped watermarks;
It has no effects except transparency;
It has no picture-based watermarks;
It misses a rotation and tile functions.
We're going to release all these missing functions during the next months. This will make Visual Watermark on a par with its Windows-based version, or even better.
Please note that this is a first release and it may contain a number of issues like not working icon in the Applications stack. After downloading and installing on your computer, consider two things:
Don't watermark your originals. Always have a backup copy before watermarking.
If you experience any problems, inconveniences or have strong suggestions, email me about them! My email address is ivan [at] visualwatermark.com
About pricing. This beta version is free and it will work until June 25. After that date, you will need to purchase a final version, or remove the program. I will publish a purchase link to you when I have one. If you've previously paid for the Windows-based version, you will get a Mac-version for free. You will need to email me after we have a working order link for the Mac-version and ask for a key.
Thank you for your time. I hope you enjoy the program.