A watermark is a symbol or text with a certain degree of transparency that is placed on a document/photo/picture. The purposes of applying the mark can be different: protection of content, strengthening the influence of the brand, dissemination of contact information, and not only.
You can add a custom semi-transparent symbol to files of various formats, including PDF. You will learn how and why to add a watermark to a PDF in this article. We have provided detailed instructions on how to work in the Visual Watermark maker, as well as other useful and interesting information.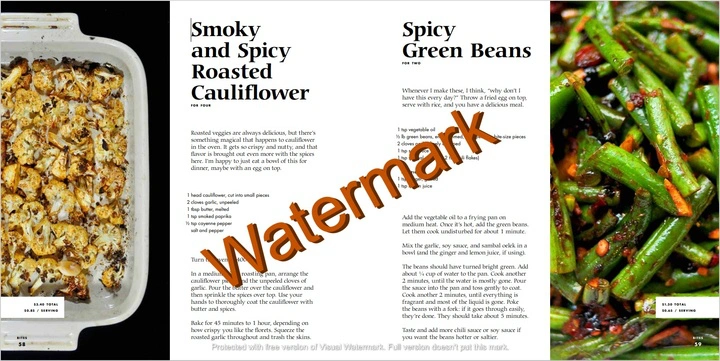 ---
PDF Files and Their Features
PDF is a universal format that is often used for electronic documents. It was created to optimize the storage and provision of graphic and text data in electronic format.
PDF is used for storing/transmitting information on the Internet. These can be letterheads, business presentations, books, reference books, and any other documentation that is used in companies to send to partners/clients or to be sent for printing to the printing center
The Main Advantages of the PDF Format:
The files retain their original formatting when they are opened in any application.
PDF electronic documents can be signed on a computer or filled out (for example, if it is a questionnaire or application form).
You can add notes and comments in the PDF that will not affect the appearance of the file. This is a great feature when working together on a project.
There are several levels of protection: printing, copying, and opening. But! This does not exclude the need to add a watermark to the PDF. Why? We will explain below in this article.
PDF files are lightweight, so they are great for sending by email.
PDF format is great for personal activities and business.
This format also has its drawbacks. But there are not many of them. For example, you cannot edit files in all editors (in the case of our app, this minus does not matter significantly). If the file consists of images, only the text recognition service will be needed for correction. The advantages are obvious.
---
When You Should Add Watermark to PDF
PDF format is indispensable in the current world when it comes to working with electronic documents. Companies can send files to partners or customers, make mailings, and more. The tasks can be completely different. By sending a file to another person, we provide access to its contents. At this point, everyone risks exposing the information in the PDF to copying or plagiarism. To protect the file, you need to add a watermark to the PDF. No one will be able to remove a special sign or company logo in the picture, which will protect against plagiarism.
A custom semi-transparent symbol is used to protect against copyright infringement most often. If you want other users not to be able to use files without your consent, be sure to protect them with a symbol or logo applied on top.
What are Watermarks Used for? Other Tasks
Make the brand recognizable and strengthen the authority of the company. Some marketers put a special symbol in the form of a logo on the company's documentation. In this case, all recipients will know exactly the owner of the product.
Identify documents. Often companies add watermark to PDFs to explain the ownership of the document. For example, they write "Confidential", "Original", "Copy" and more. This is necessary to systematize the document flow and indicate the type of document for recipients.
Request feedback, and share contacts and other information. Electronic documents can not only be identified. They can be used to inform customers or to receive feedback, for example, in the form of a review.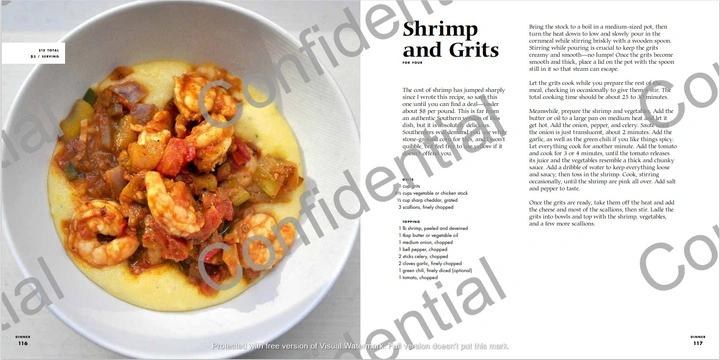 ---
Where Can You Add a Watermark to a PDF file?
As we have already said, it is not possible to work with PDF files in all editors. Not every program gives you the ability to add watermarks. Therefore, the user needs to take the time to find a suitable application or program for downloading PDF files and applying watermark. In the first and second cases, it is very important to be vigilant. It is not worth following dubious links and not downloading dubious files to your computer. They often contain a virus or malicious code that can infect your computer. Be very careful and vigilant.
If you need to add a watermark to a PDF quickly, choose web applications. You don't need to download it to your computer, install it, or deal with the functionality.
Web applications work in the browser and allow you to add a watermark to a PDF in a few minutes. One of them is Visual Watermark. Our app is free.
It provides you with many settings for creating an individual special symbol. Users can work in it on different platforms: Windows, Linux, and macOS. Visual Watermark is also available for adding watermark to PDF on Android and IOS smartphones. Regardless of the device on which you will work with electronic documents, the process will be quick and easy.
---
How to Create and Insert a Watermark to PDF in Visual Watermark: Core Instructions
With our online tool, you can add a watermark to a PDF in the form of text or a logo.
Sequential algorithm of operation in the app:
Go to the window with the Visual Watermark online tool at the top of the page.
Drag and drop the necessary files from the folder on your computer or upload them by clicking "Select Images". In our application, you can download files from computer/laptop memory, Google Drive, Google Photo, and Dropbox. You can upload 10 files at the same time. If you need to work with a large number of documents, consider buying a premium version of our application.
Go to the next step to start developing a watermark PDF.
Select the "Logo" item if you have a ready-made brand logo to apply to the file. Select the "Text" option if you need to write certain text information.

If you have a logo, but it is not saved in PNG format (it does not have a transparent background) this is not a problem. Upload the logo file to the website and click "Remove Background". So, our service removes the background itself. The program has a useability interface.

When you select the text, a window will open with various settings. That will allow you to make a watermark PDF exactly the way you need it. The watermark editor includes the following parameters:

Font. Change the font of the text – there are more than 900 of them in the application.
Color. Adjust the desired shade by selecting from the provided palette.
Size. To change it, you need to move the slider until you get the desired result.
The principle of arrangement. This is a single text or in the form of a tile of repeating elements.
Transparency level. Edit the transparency level of the text so that it does not overlap the content while being noticeable.
Rotation. If you need to rotate the text, move the slider until you get the desired rotation angle. This will not cause you any difficulties.
Effect. The online tool offers various effects that will make watermarks more expressive and special. Try to experiment boldly before you find the perfect format. Then you will succeed.

Save the documents and upload them to a suitable medium – a computer or cloud storage. If you have worked with several applications at once, open the preview window to check how the watermark looks on different files. You can edit the PDF watermark placement if necessary.
---
The Main Properties of the Visual Watermark Maker
Our app is available to all Internet users for free. You do not need to register on the website to add a watermark to the PDF. You just need to add files and log in to your Google Drive, Google Photo, or Dropbox account. This will allow you to freely upload documents through these repositories in the future.
We guarantee data confidentiality and protection from third persons.
In the free mode, the functions of the program are practically unlimited. The exception is the possibility of simultaneous work with only 10 files. Not all fonts are available in the free version. Also, when using the free version, the text "Protected with Visual Watermark" will be added to the file when saving. If this does not bother you, feel free to use Visual Watermark for free at any time and on any device.
The main thing – is you should have a stable internet connection because the application works online.
The other key features of Our App:
You can work from any device. As we have already said, the application opens on devices with any operating system. The site also has a mobile version that allows you to add a watermark to a PDF via your smartphone or tablet. You just need to open the website in a mobile browser.
You can save a watermark PDF templates and work with them later. Our system saves all the templates that the user creates in the application. So, if you need to add a watermark to an electronic document after a while, you can select it from the saved list.
The Visual Watermark gallery has a large number of built-in icons and logos that can be used absolutely for free. You can choose a symbol for a real estate agency, a photographer, a children's store, and more. Click "ADD logo" and select "From Gallery" to view all offers.

All items of our editor are also available for characters from the gallery: you can change the color, transparency, size, and more. The program opens up wide possibilities for protecting your files.

Our online application protects watermark PDFs from automatic deletion. The software of the watermark maker makes the security symbol reliable. This is achieved by easily changing the watermark template for each image. Such symbols will not be able to remove with artificial intelligence algorithms.
Other functions of the web application are also available for you on our website. You can not only add a watermark to PDF, but also crop photos, change their size and weight, and add specific text. Also, we have the function of adding a watermark to the video.
---
Frequently Asked Questions (FAQ)
We have prepared answers to popular questions that relate to the topic of the watermark PDF. Our team hopes you will find all the necessary information here!
What is a watermark on a photo?
A watermark is a visible symbol, logo, or image that allows you to identify the author of a file, determine its category, or identify a brand. Such symbols, as a rule, are made almost opaque. So they do not change the essence of the file, but do not allow it to be copied.
Do watermarks protect PDF documents?
Yes, they do. But here it is important to understand that the symbol will protect the file only if no one can delete or trim it. Therefore, it is important to consciously approach the question of the correct placement of the symbol on the file. For example, do not apply it on a solid background or in a corner where the file can be easily cropped.
How to add a watermark to a PDF document?
You can add a watermark to a PDF file in our Visual Watermark web application. You do not need to download and install the program on your computer or phone to work with it. All functions are available online and for free. In the application, you can download any files from your computer or Google Drive, Google Photo, or Dropbox. You can place your logo or add any text.
How to add a watermark to a PDF on a Xiaomi phone?
If you have a smartphone with a mobile browser, you can work in our Visual Watermark web application. The site has a mobile version in which you can work from a device with any operating system. No matter what brand your smartphone is, you can easily add a watermark to a PDF in a few minutes. The main thing is that there is enough space in the phone's memory to download the processed files.
What is the main purpose of a watermark PDF?
The purposes of using individual special symbols on electronic files can be completely different. Most often, special characters are added to protect documents from copyright infringement and copying. Some people apply signs to strengthen the brand's authority among customers and partners. Another purpose of watermarks is to define a document category. For example, many users add the text "Original" to letterheads to distinguish them from copies and avoid fakes.
What type of image can I use for the watermark PDF?
You can use the company logo as a watermark. This will be a unique symbol that will indicate to whom the document belongs. You can also use any text if you want. For example, real estate agencies add contact information to their electronic documents. Also, a watermark can be absolutely any symbol – it all depends on the goals set.
---
Some Useful Tips for Inserting a Watermark PDF
In conclusion, we want to share a few tips on inserting special symbols to increase their effectiveness:
If the information in the document plays a primary role, make your special symbol as transparent as possible. Nothing should interfere with reading the information.
Make the watermark large and put it in a place where it cannot be removed using a regular editor. This applies to a solid background on which the letters or logo can be easily erased. Also, this applies to the areas of the file that a person can trim without changing the essence of the document.
If you add a watermark to a PDF with a certain information load, make it as visible as possible. For example, if you want to indicate that the file is a COPY, write it as large as possible.
Choose the shades correctly. For PDF documents choose colors that will be subtle but noticeable.
Use our tool to create and apply watermarks at any convenient time for free!